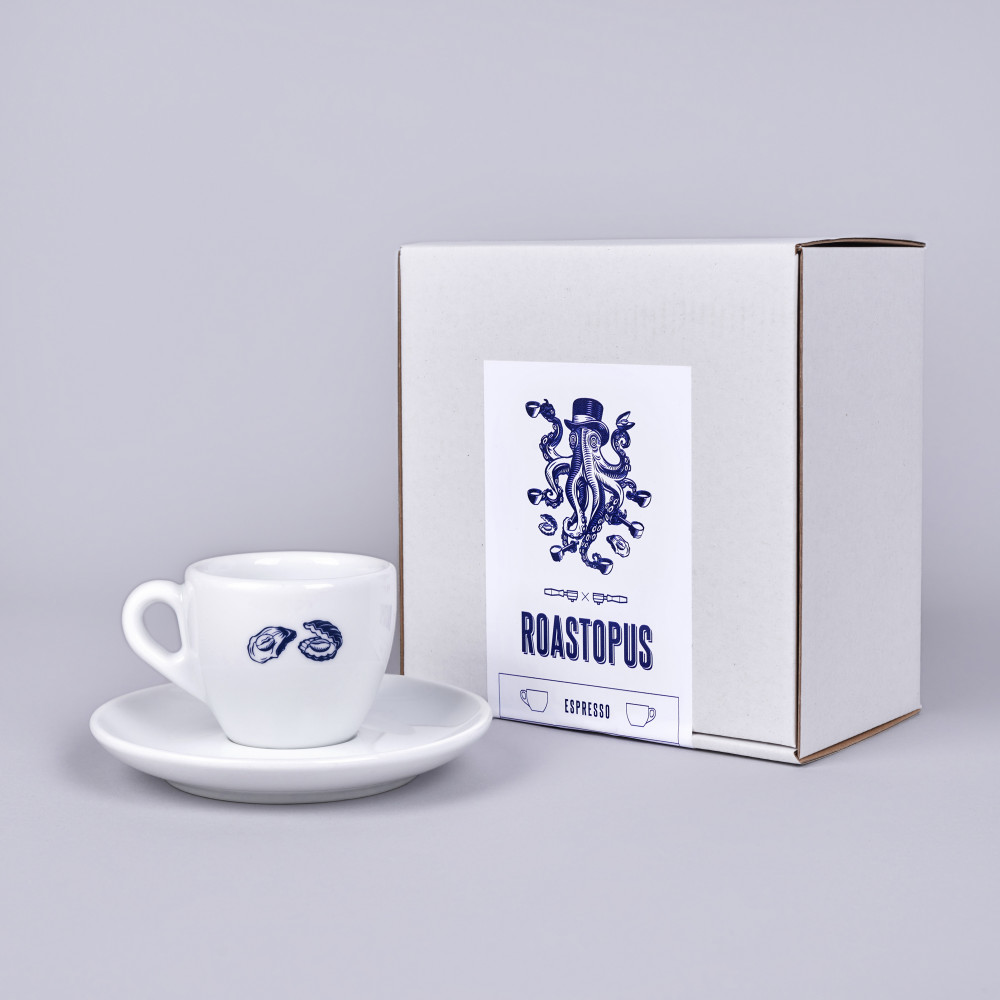 Espresso cup set
For the full Roastopus experience
Hence the iconic shell hiding a coffee bean is waiting for you not only during preparation. Our porcelain cup will be the prefect mate for your coffee, be it a ristretto, an espresso or a doppio.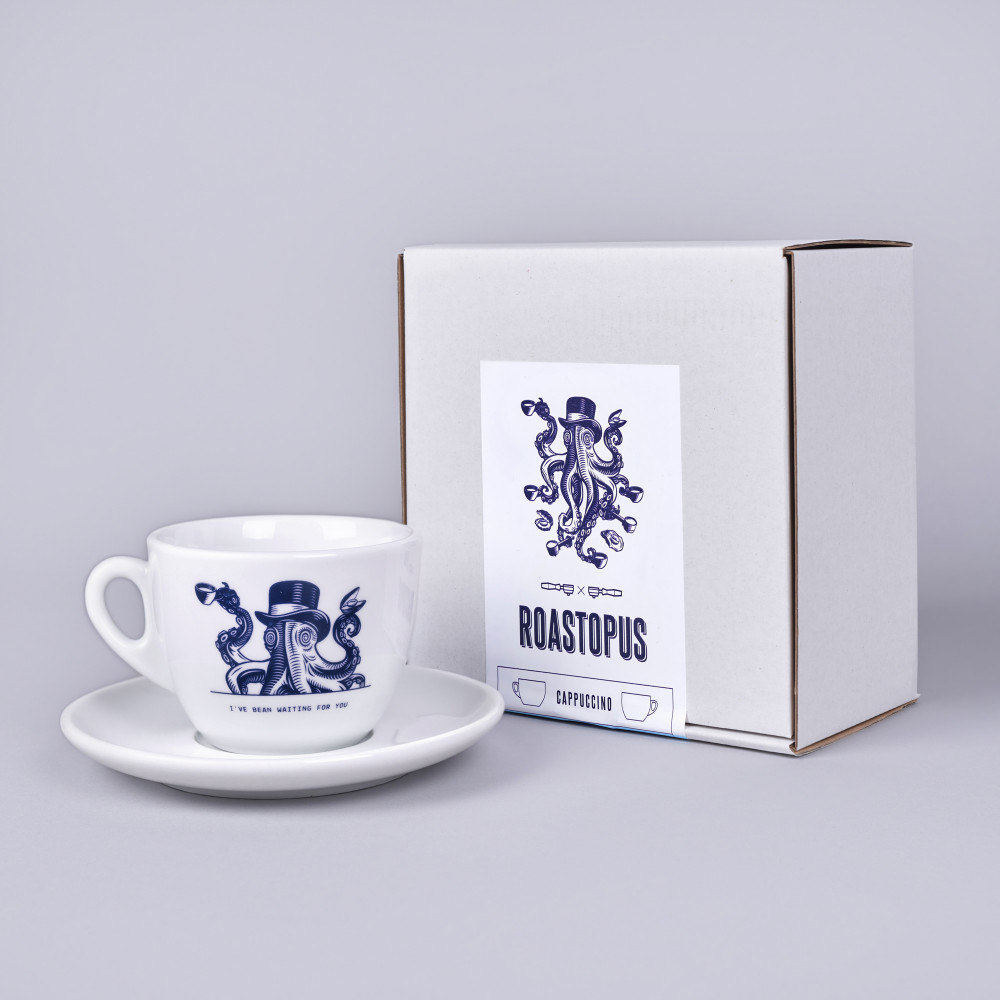 Cappuccino cup set
For the full Roastopus experience
We've given into the pressure, and our extravagant octopus has got its room on our bigger cup. Thus you will immediately find this pattern if it's about latte art.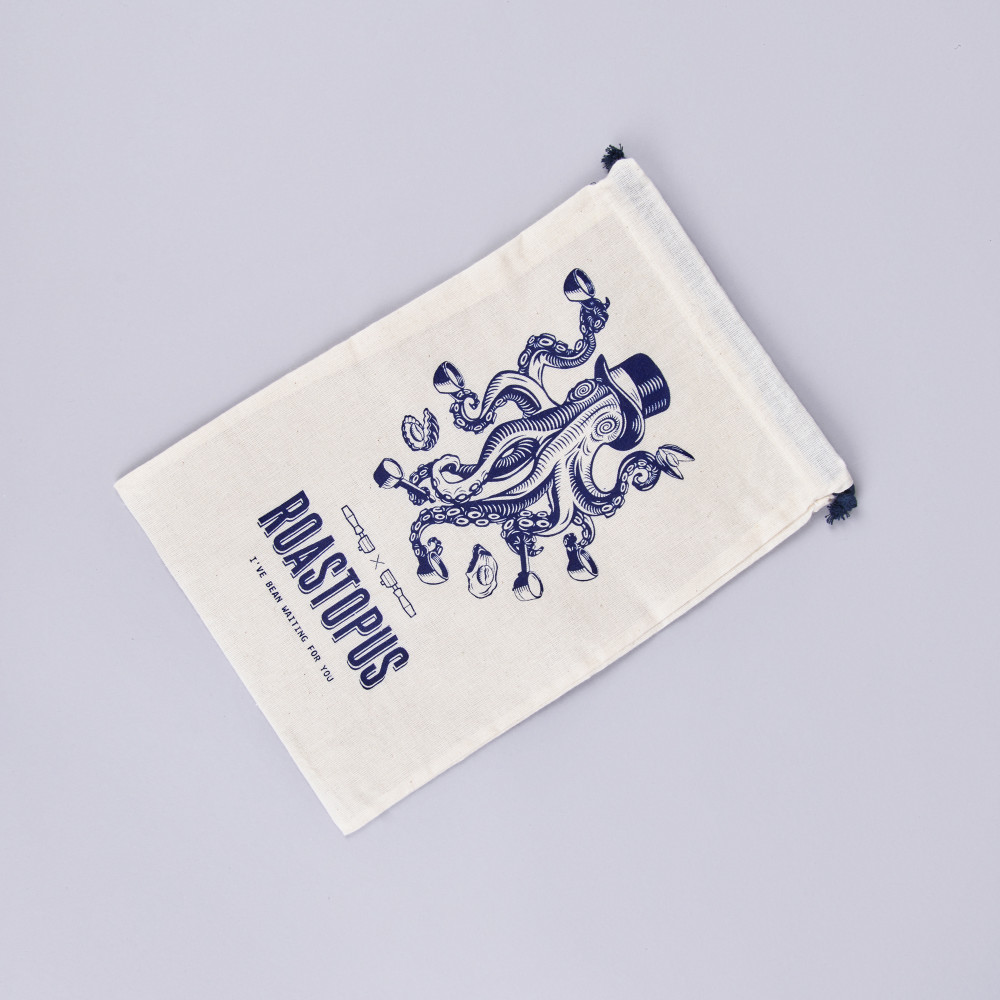 Linen sack
Cotton, with puller
Make unique gift packages with the help of our linen sack, or use it simply for doing everyday shopping.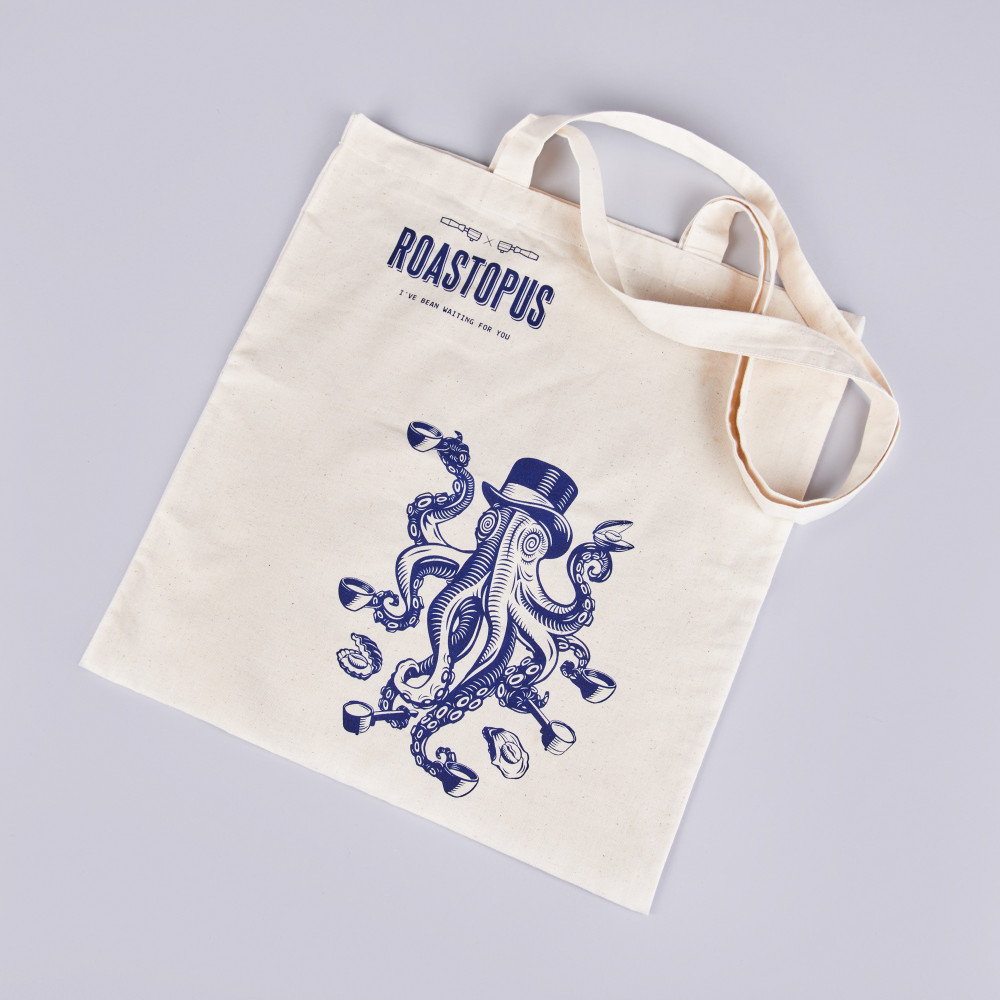 Linen bag
Eco-friendly bag with long handle
Take our elegant and eco-friendly linen bag with you for all kind of everyday adventures, as bags are never enough!