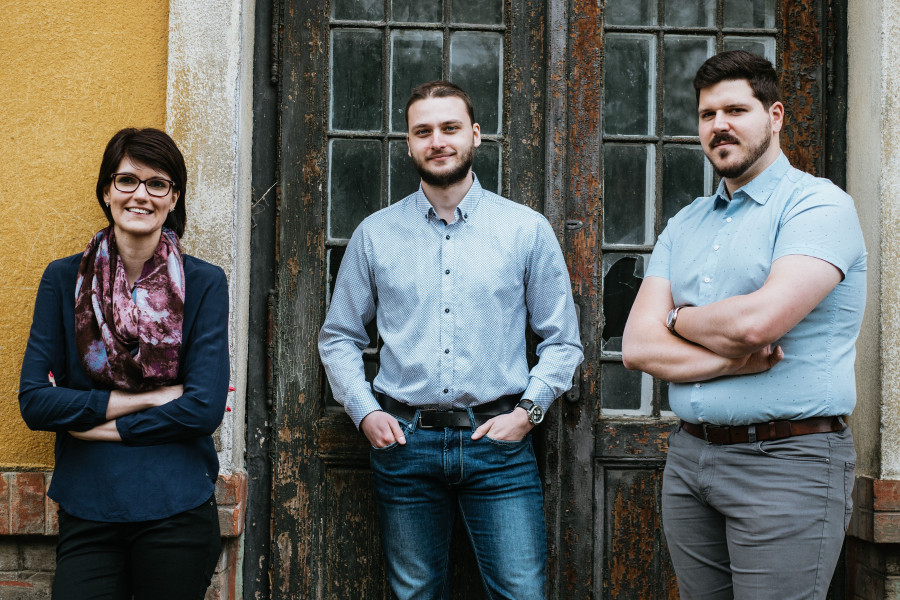 About us
Our team consists of three internal members and several external contributors. Balázs is responsible for creating the coffees with the contribution of the coffee expert Zoltán Kis (holistik coffee). The two of them ensure the maximum flavour experience and energy for the whole day. Gabi is the head of the roastery's administration processes and marketing backup so that all of your orders reach you without any problems, and not only you but all the revevant authorities are satisfied with the quality of our services. The third member of our team is Ákos who as a financial controller supervises the current improvements, and plans the financial timing of our next steps. Hereby we wish to thank all the volunteer supporters of Roastopus for their help and contribution to the success of our project, so that more and more coffee fans know the real experience of having a coffee.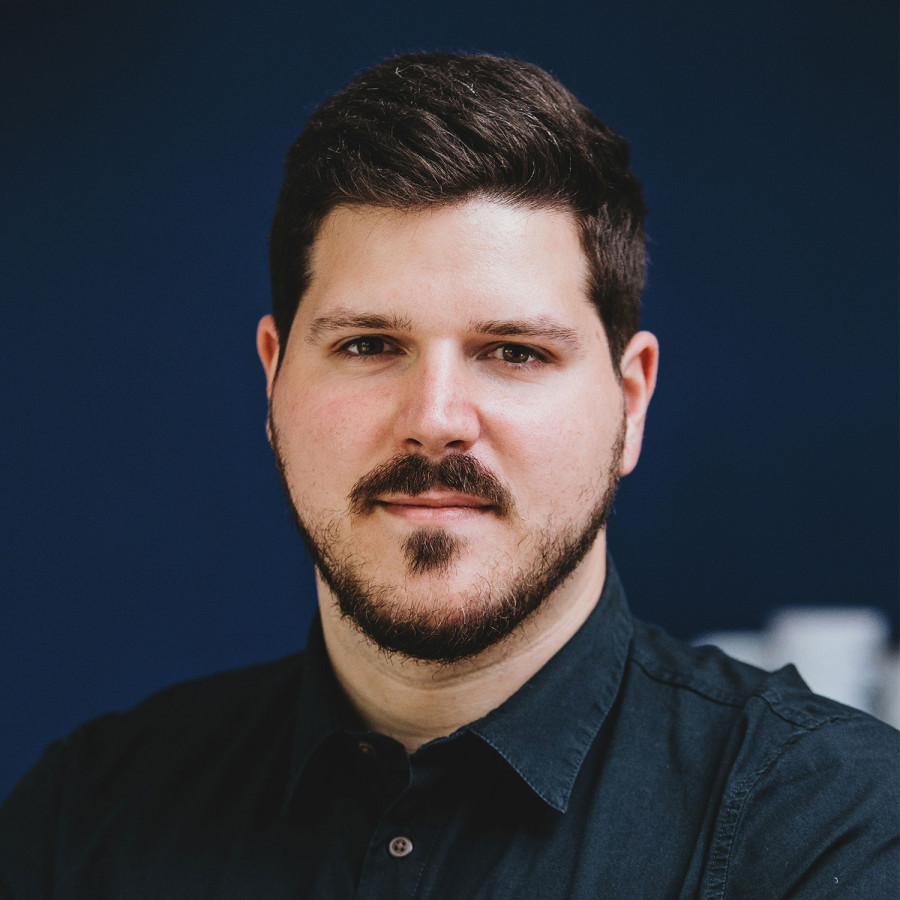 I got acquainted with coffee quite early, of course, my first equipment for making it was a moka pot. During my university years I consumed coffee for its caffeine content, too, but basically I drank it for its taste. I kept on experimenting with different coffees considered to be of high quality, but only with pre-ground versions - looking back I way pretty naive that time. I had my first significant success in coffee making at home with a super-automatic espresso machine, with a classic Italian blend in its grinder. Getting lost in the world of whole bean coffees I realized pretty early that one could expect real coffee experience and special flavour notes only from freshly roasted coffee, though, depending on the green coffee and roasting method used there can be huge differences even among them. From this point it was not difficult to lose myself totally in this kind of addiction, and soon a professional espresso machine and a grinder moved into my kitchen, and time after time the most special coffees from Hungary and Europe tend to be rotated there. Thus making coffee became an essential daily routine. As an engineer I've always been interested in the questions of 'How is it driven?' or 'How is it made?', thus in a little while a roasting machine constructed individually started to serve us at home which was changed to a more professional construction later. However, it didn't meet the expectations, as on the one hand fresh and special raw material was not available in such a small amount, and on the other it was impossible to guarantee a permanent and high quality with it. With Gabi we had common projects at that time, and soon we decided to cease these conditions by uniting our knowledge and experience. This is how - as a result of a full-controlled and supervised process - we reached to the point when we are able to offer you a carefully selected and seasonal supply. We really hope that our coffees bring you as much joy and experience as their production mean to us.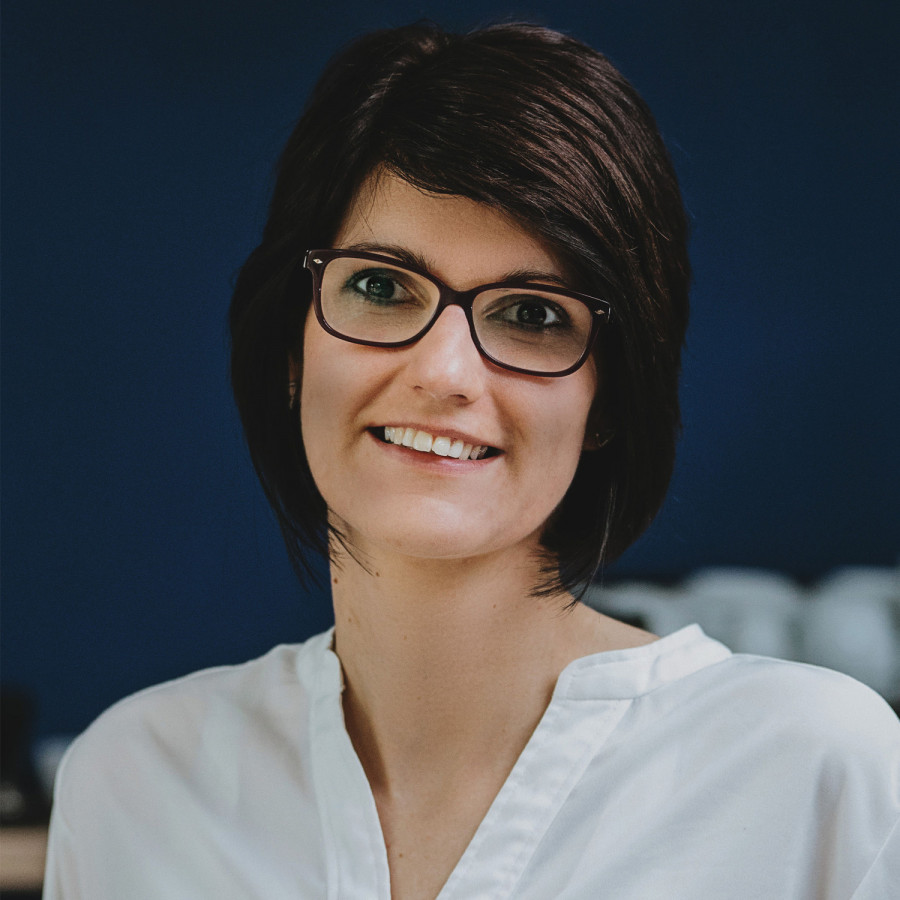 As an entrepreneur and mother every day seems to be a never ending rush for what you need new impulses from time to time. For me it's coffee that ensures energy in the daytime. This time I need caffeine to a small extent and a break or relaxation in a greater portion while I can rearrange my thoughts and plan the rest of the day. ""In opposition to Balázs I would never be able to spend a lot of time with special coffee making tools in the kitchen, dealing separately with grinding, measuring, ""nursing"" the coffee."" - Now I would like to take the opportunity to send a message to myself who I was three years ago: Yes, you would! At that times I didn't believe that there could be such a difference between two coffees. At the first time we had coffee together with Balázs in order to fix a current construction project I just smiled on the flavour notes, characteristics he (according to his statement) tasted in the coffee. After some months I realized the actuality of these differences. ""Despite that I don't want to spend a lot of time in the kitchen by making my coffee."" The second message to myself: Yes, you do! I've come a long way from a super-automatic coffee machine to a one-handle, two-boiler technology miracle in my kitchen. By today, apart from having a coffee, making it has also become a small, but important part of my 'slow life' approach. I loved this whole journey and can't wait for it to be continued.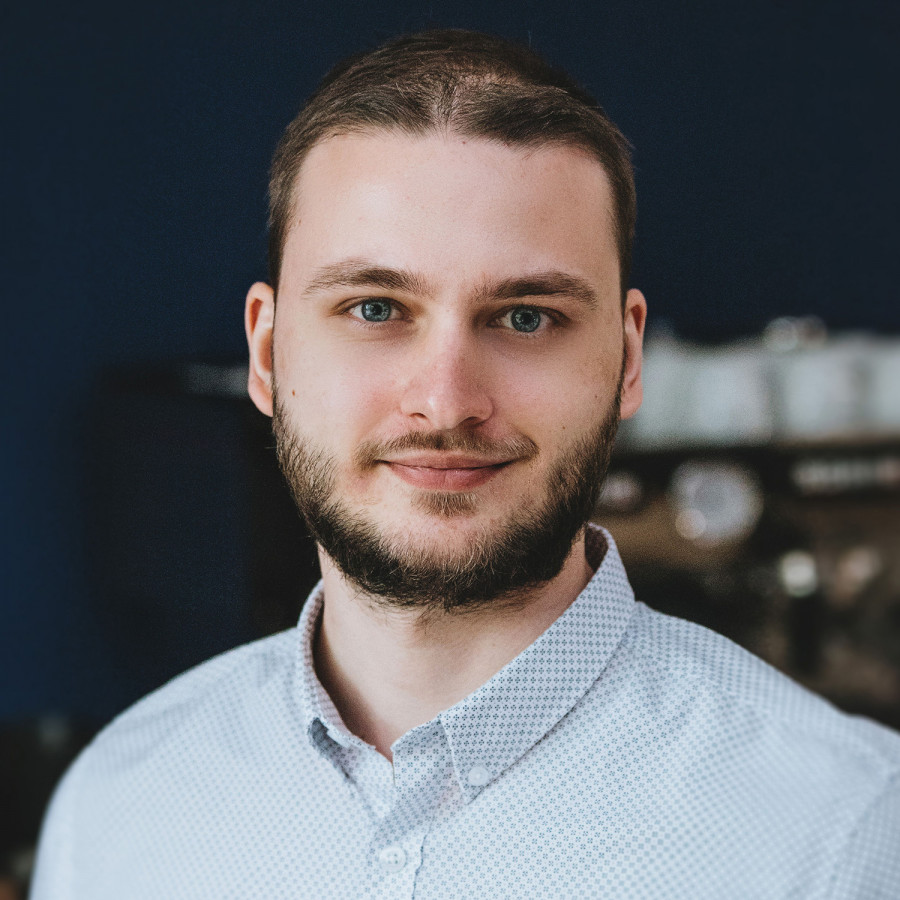 As an average consumer it was a really great experience to get acquainted with the unique world of specialty coffees and with the whole process of coffee roasting. The high level of professional knowledge that even choosing the best green coffee requires is incredible, not to talk about the complete preparation processes that anticipate the roasting of green coffee. It was also interesting to experience how well the European specialty market that excites such a big mass can operate on a confidential basis, without over-regulation and unnecessary and compulsory processes of documentation. For me having a coffee equals with a moment that takes me out of weekdays' reality and takes me over the limits of everyday life. Coffee has always been part of my days, and I'm glad to have it in such a special form through Roastopus. Regarding the manufactural characteristic of the venture an ill-timed financial expense or an unprofitable investment might be disastrous, therefore when we founded the brand it was important to set up well-functioning financial controlling processes in practice. These procedures also contribute to those value-adding processes of which main goal is to maintain high quality on the long run besides the speciality of green coffee's seasonality. I believe that as a result of our continuous developments and with our enlarging services and specialty coffee products we can ensure the highest quality to our consumers, making their coffee moment a real experience.