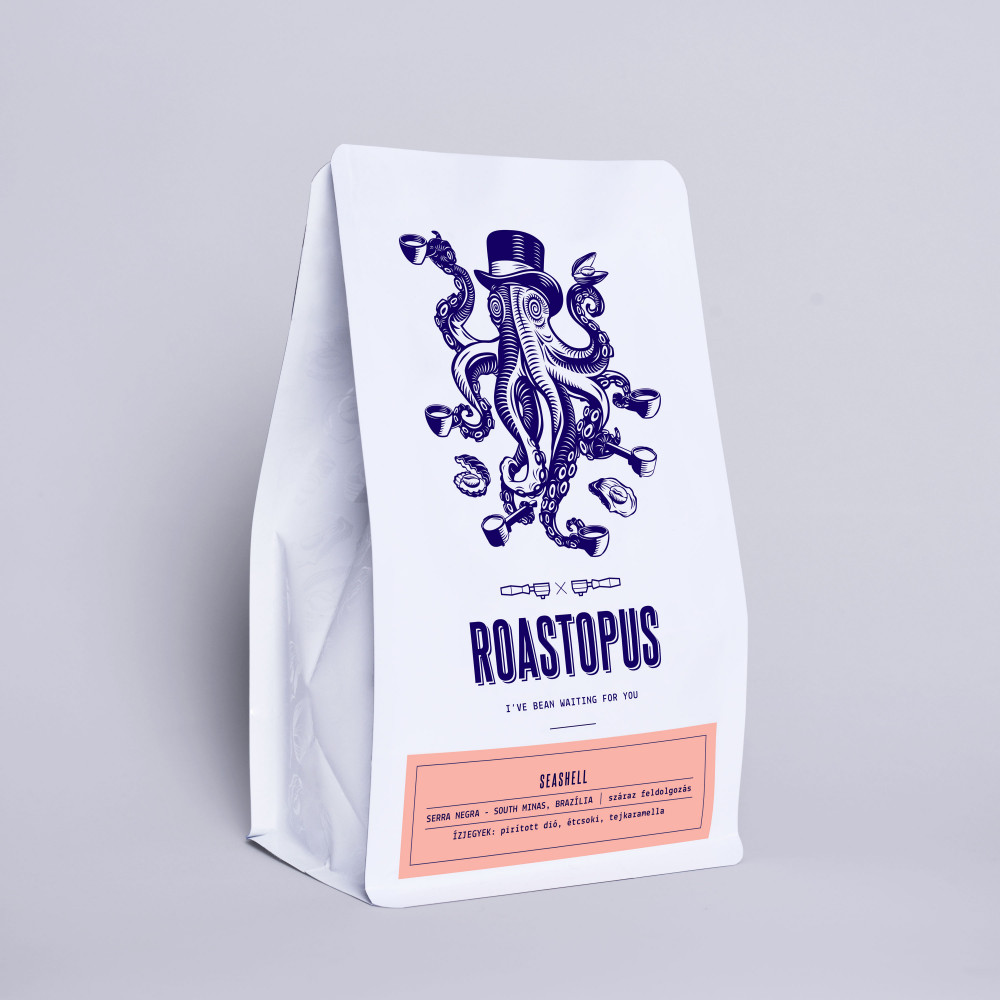 Seashell
Classic flavour notes in a modern outfit!
This pulped natural processed Brazilian coffee from Jose Rodolfo Delpupo's farm seduces you into the world of new-wave coffees.
Flavour notes: dark chocolate, nougat, almond
Seahorse
If you are looking for new (coffee) adventures!
Then you should try our washed coffee from Guatemala and dive yourself in the experiences!
Flavour notes: sour cherry, apple, dark chocolate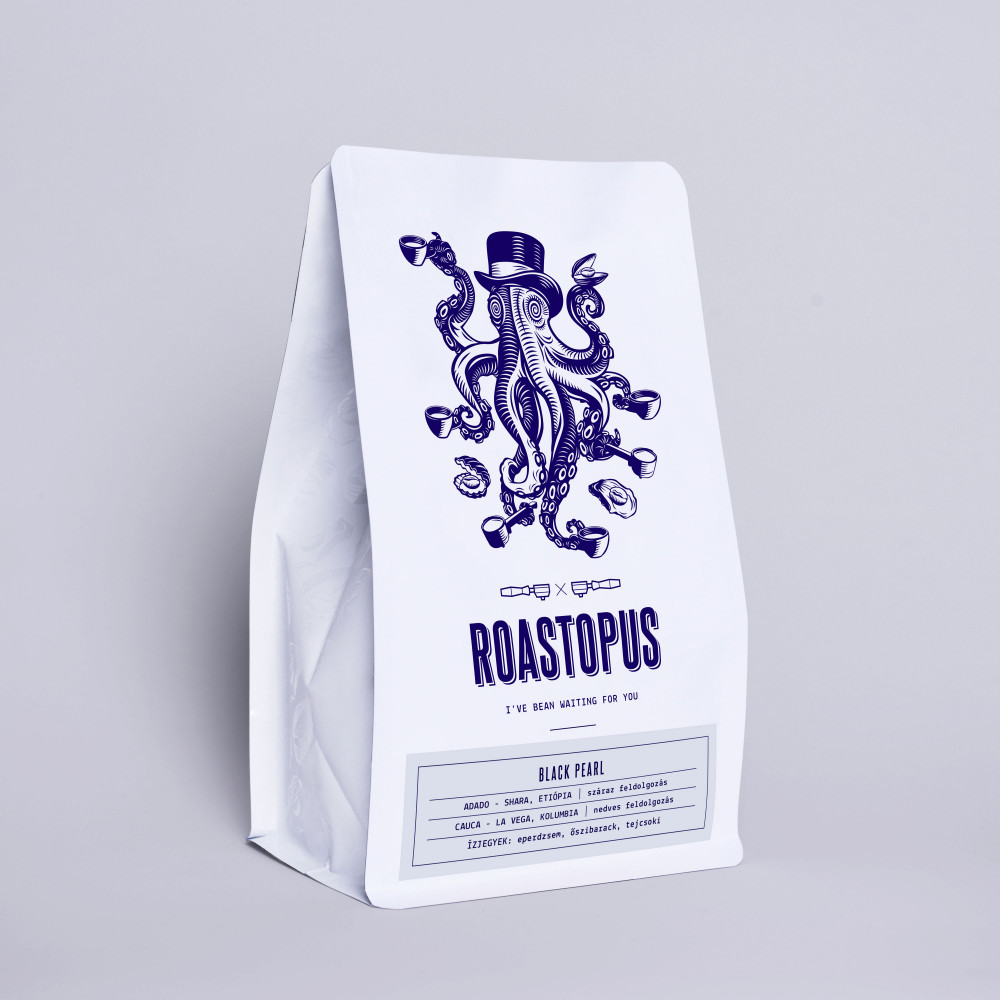 Black Pearl
The essence of coffee experience
In our current blend, a yeast anaerobic processed Ethiopian coffee guarantees the fruity notes and the balance is created by a washed coffee from Guatemala.
Flavour notes: plum, cherry, cocoa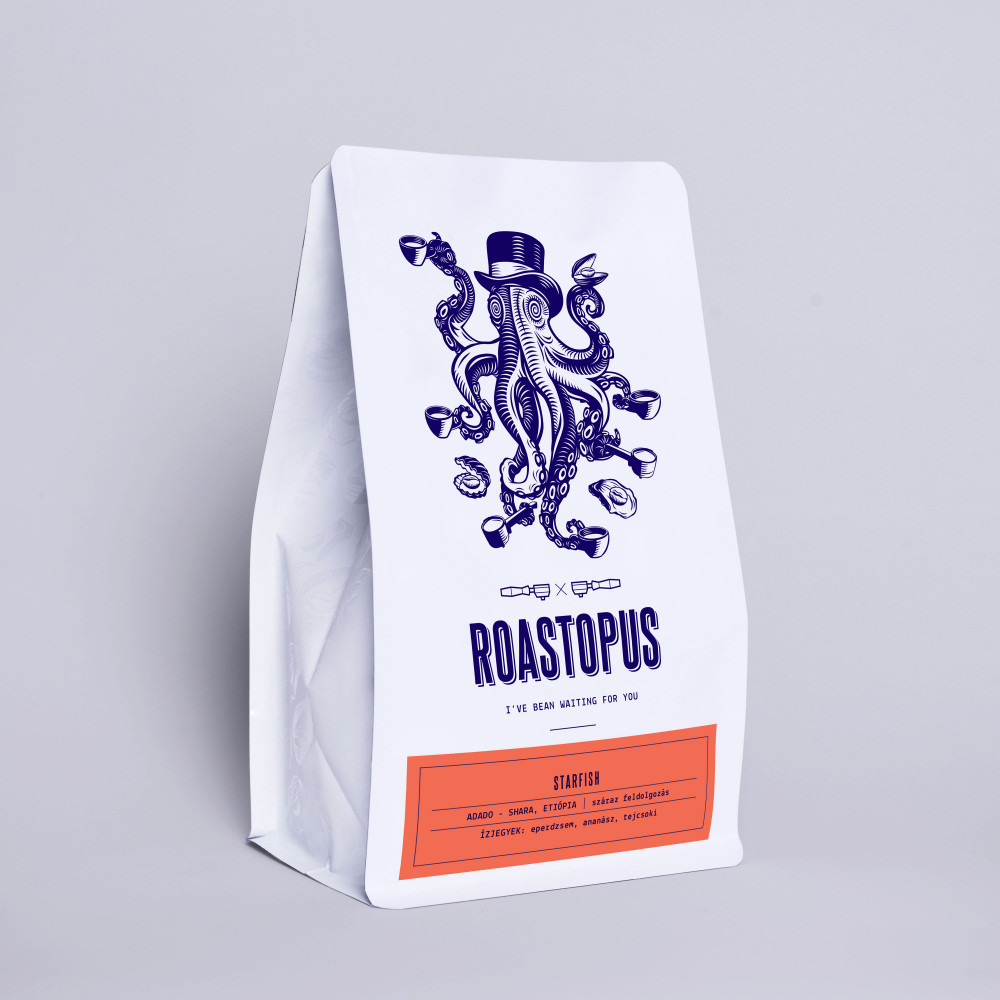 Starfish
The flagship of our permanent offer
While pursuing fruitiness, we give space to acidity that harmonize well with sweetness in this yeast anaerobic processed Ethiopian coffee.
Flavour notes: plum, blueberry, pomelo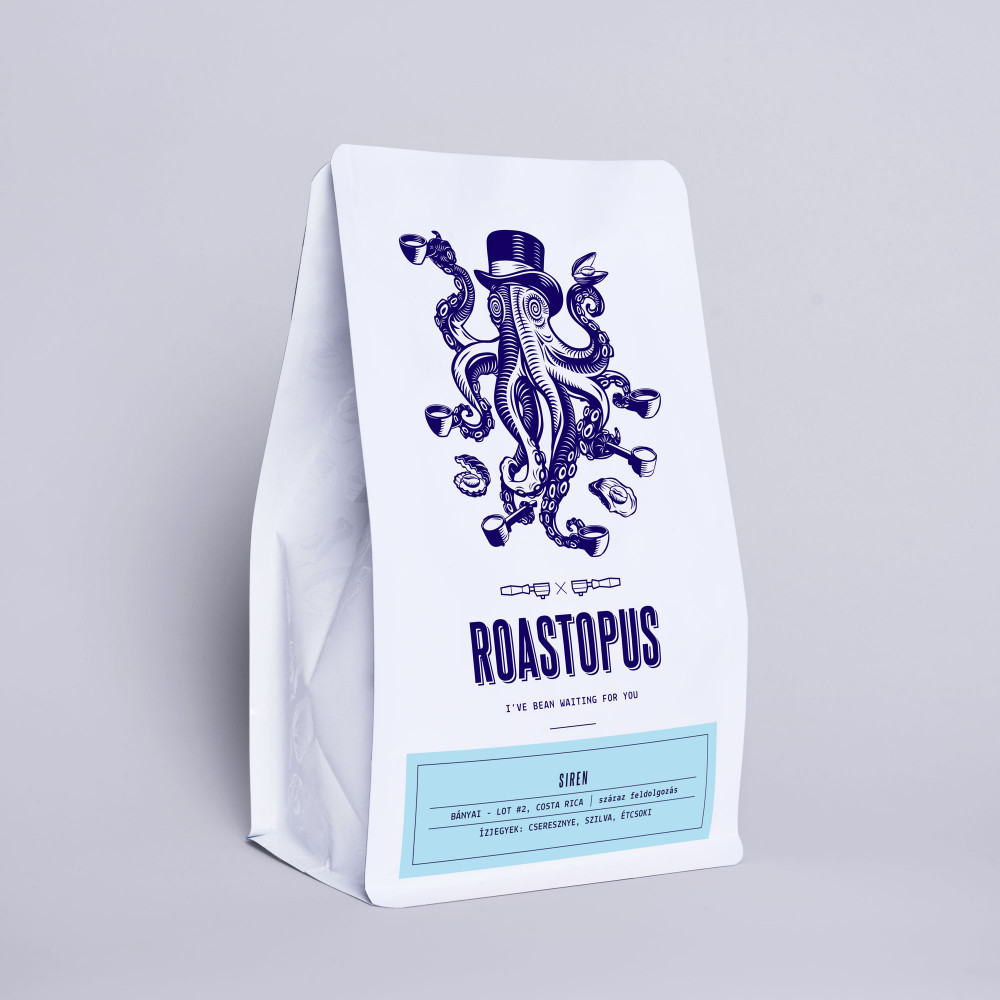 Siren
Ready for an another exciting one from Kenya?
Siren is yet a truly exciting, vibrant batch from Ichuga station.
Flavour notes: red currant, white grape, grapefruit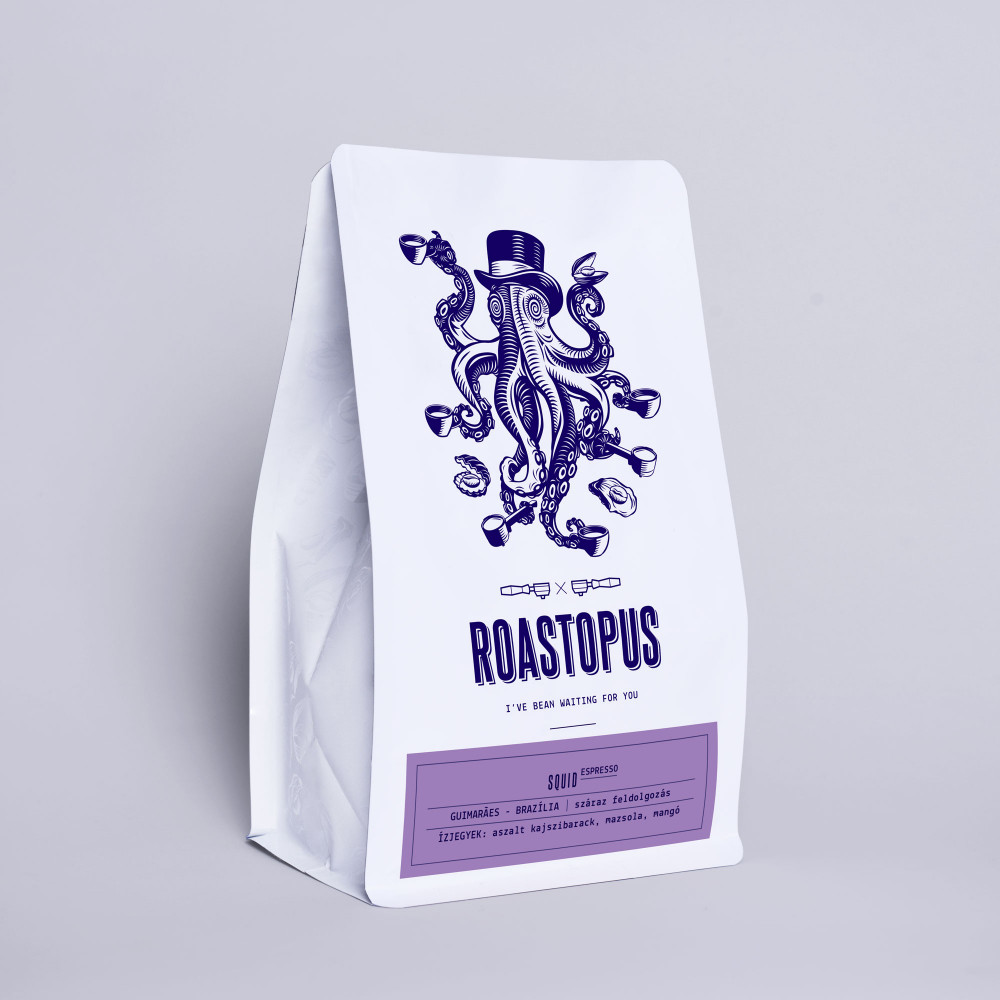 Squid
Here's a real exciting, natural processed lot from Ignacio Rodriguez's farm, Colombia,. Are you ready?
Flavour notes: blue grape, orange, walnut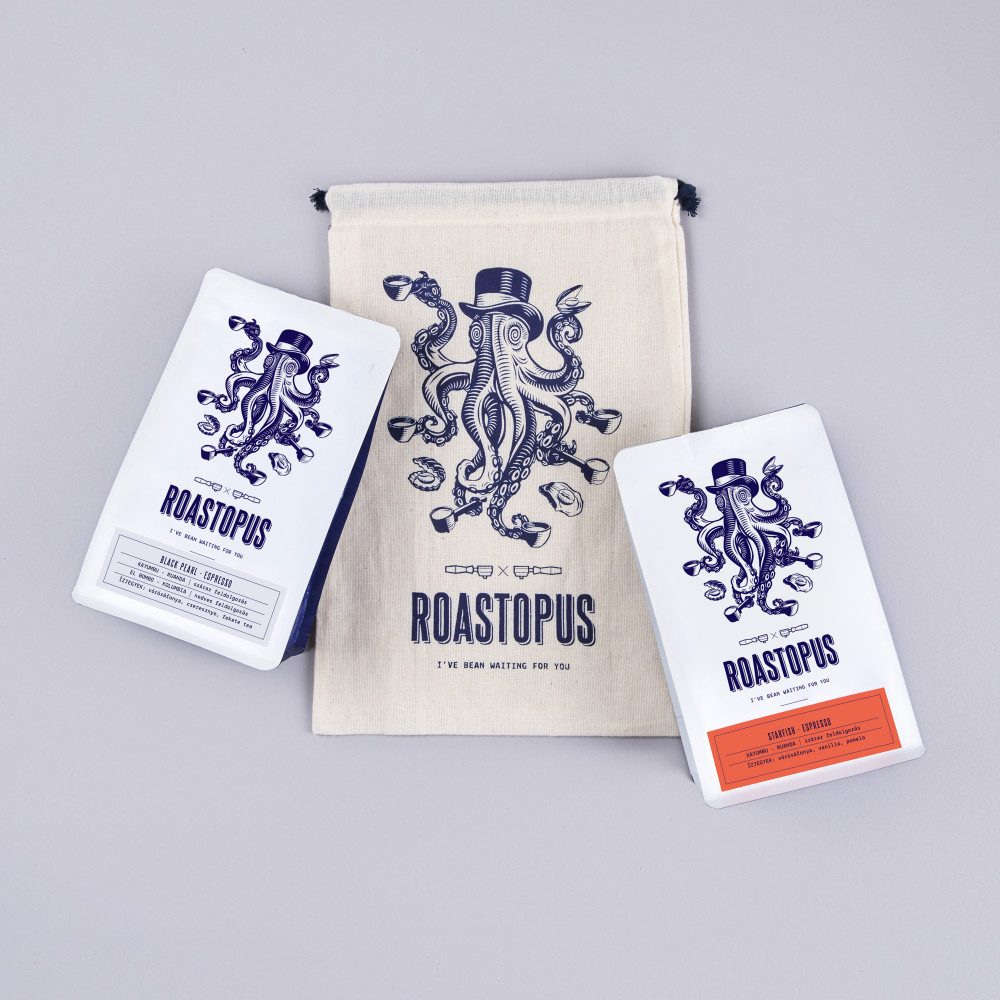 Roastopus pocket package
Coffee as a gift? Why not?
Astonish your beloved ones (or yourself) with a mini pack of coffee selection!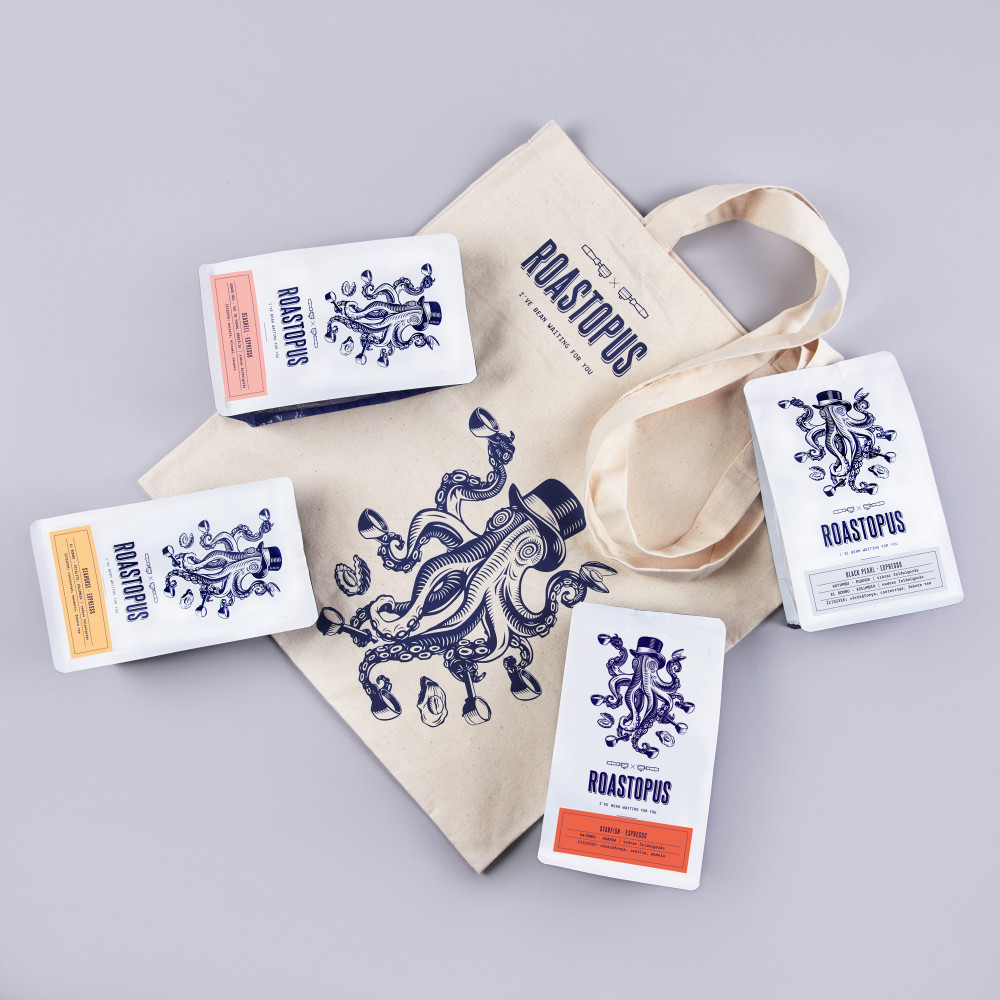 Coffee package
A selection of our coffees
Once you can't decide, choose our coffee package for a special price, completed by an eco-friendly linen bag of style.