Squid
The real unique one!
Here's a real exciting, mineral batch from Finca Bányai. Are you ready?
Flavour notes: brittle, cloves, pomelo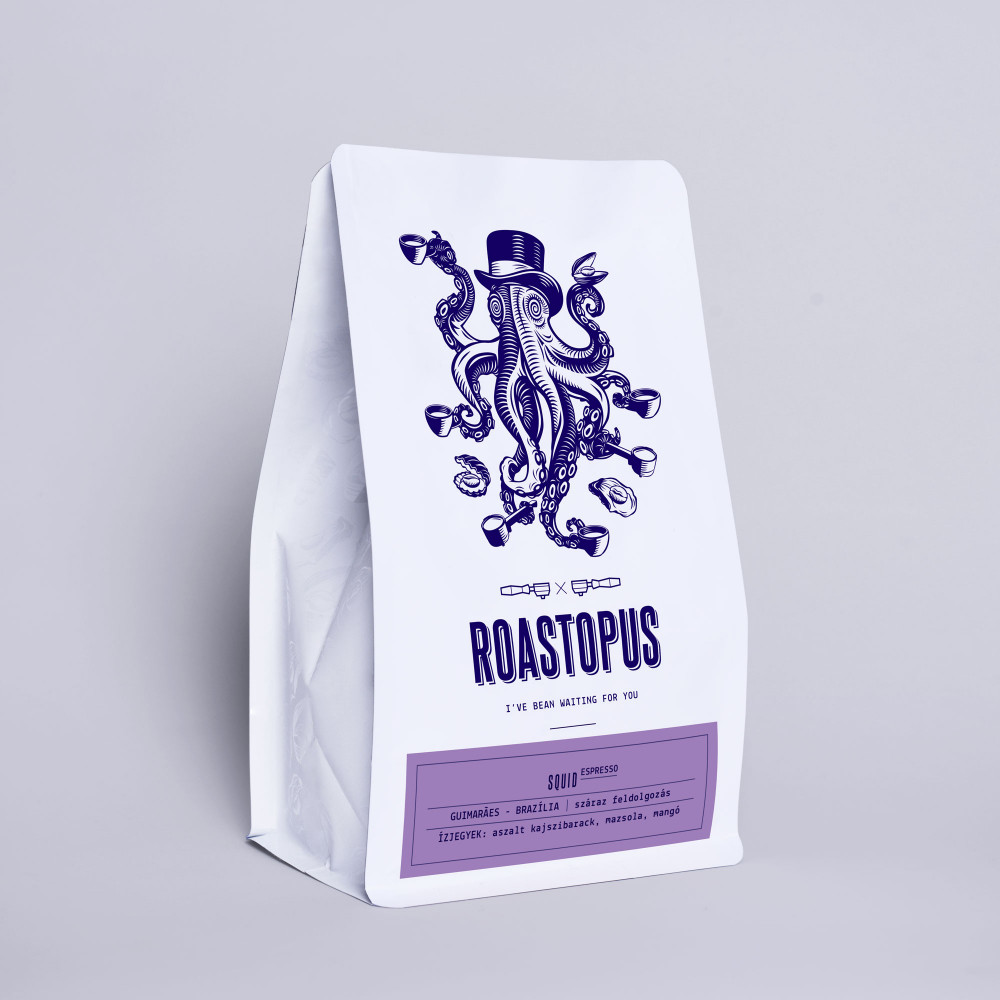 Another exciting batch from the plantation Finca Bányai. Do not look for the usual flavours, this one reminds us of one of our favourite wines, Zeusz.
This one is a special hybrid Costa Rican cultivar coffee, grown on the southern slopes of the plantation in 2019. After pulping, the ripe coffee fruit was fermented in its own juice for 40 hours in a process called "Mermelada". At the end of the process it was washed with clear spring water and dried on an elevated African bed in 21 days.
Country: Costa Rica
Region: Alajuela – Naranjo – Lourdes – Cirri Sur
Producer: Bányai László, Tóth Sándor
Process: Mermelada
Variant: Sarchimor hybrid
Altitude: 1530 m.a.s.l.
Flavour notes: brittle, cloves, pomelo
Roasting profile: espresso
Packaging: whole beans
In the region called Alajuela in Costa Rica (province Naranjo ) near the village of Cirri Sur, lies the Lourdes Valley. This is where the Fince Bányai plantation is situated. Regarding coffee producing, this area is also called the West Valley region.
The Mermelada process:
In the first step, a pulper separates the coffee beans from their pulp and skin. During pulping a dense juice leaves the machine. This juice is rich in sugar (glucose, fructose and saccharose), minerals, fibres, vitamin, organic acid, enzyme, essential oils, bioflavonoid, protein and numerous other useful materials. The most important aim of the process is to use the juice that earlier used to be handled as a by-product thus using the most possible compounds that create flavour notes. As the fruit has yeasts and microbes on its surface, and fermentation immediately starts spontaneously while harvesting, it's important to control this process. Therefore, the fruit is cleaned, then the coffee beans are put in the juice (coming from the fermentation), where its pH value is stabilised in a range that is ideal for the yeasts. Then it is air-tightly fermented at a temperature of 18-20 Celsius degrees and (depending on the aim and the variant) for 24-96 hours. This process enables a large amount of the flavour producing compounds to remain in the bean. According to Cserta Péter (engineer) the dense mixture of the beans and the juice looks like marmalade, thus the process is named "Mermelada".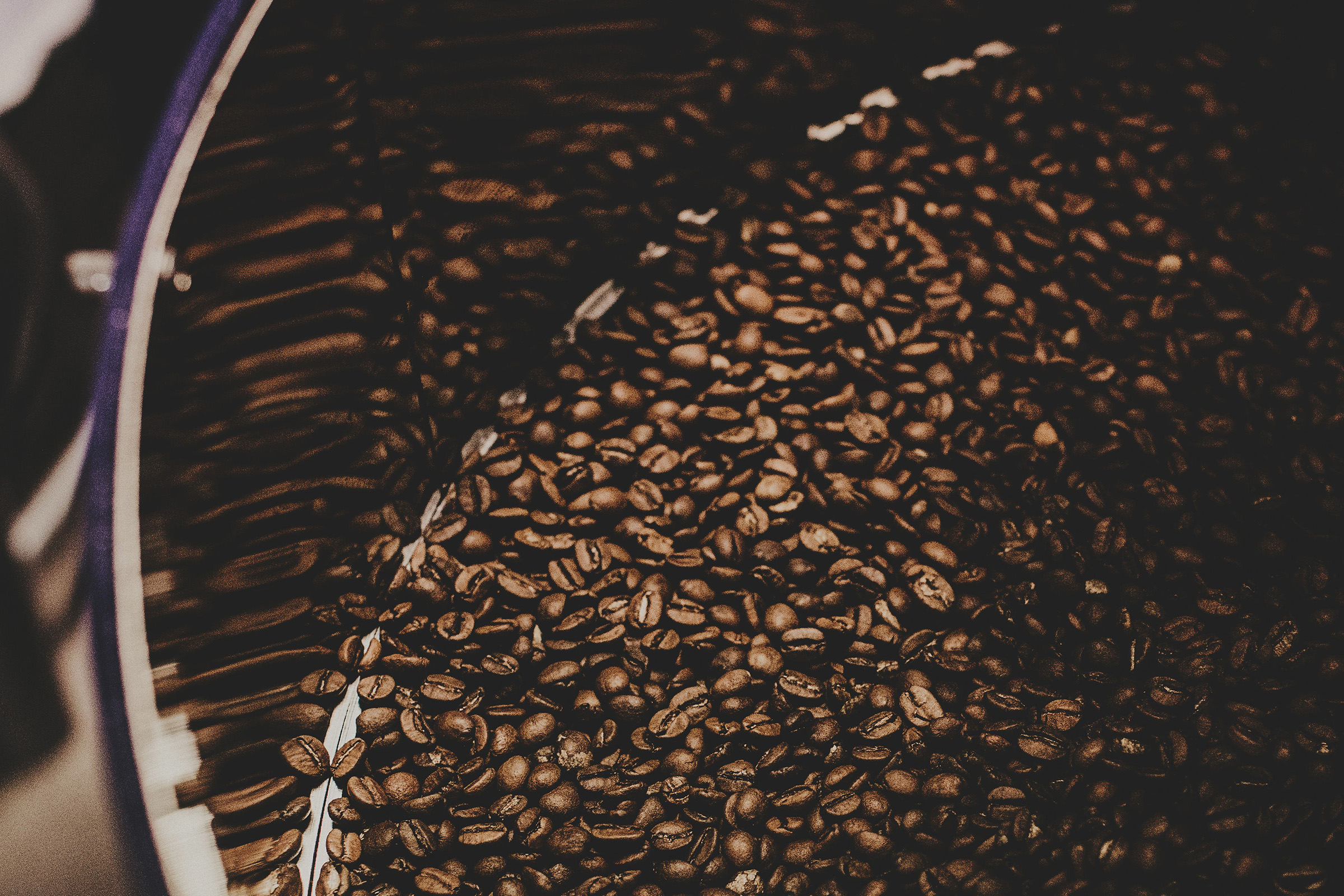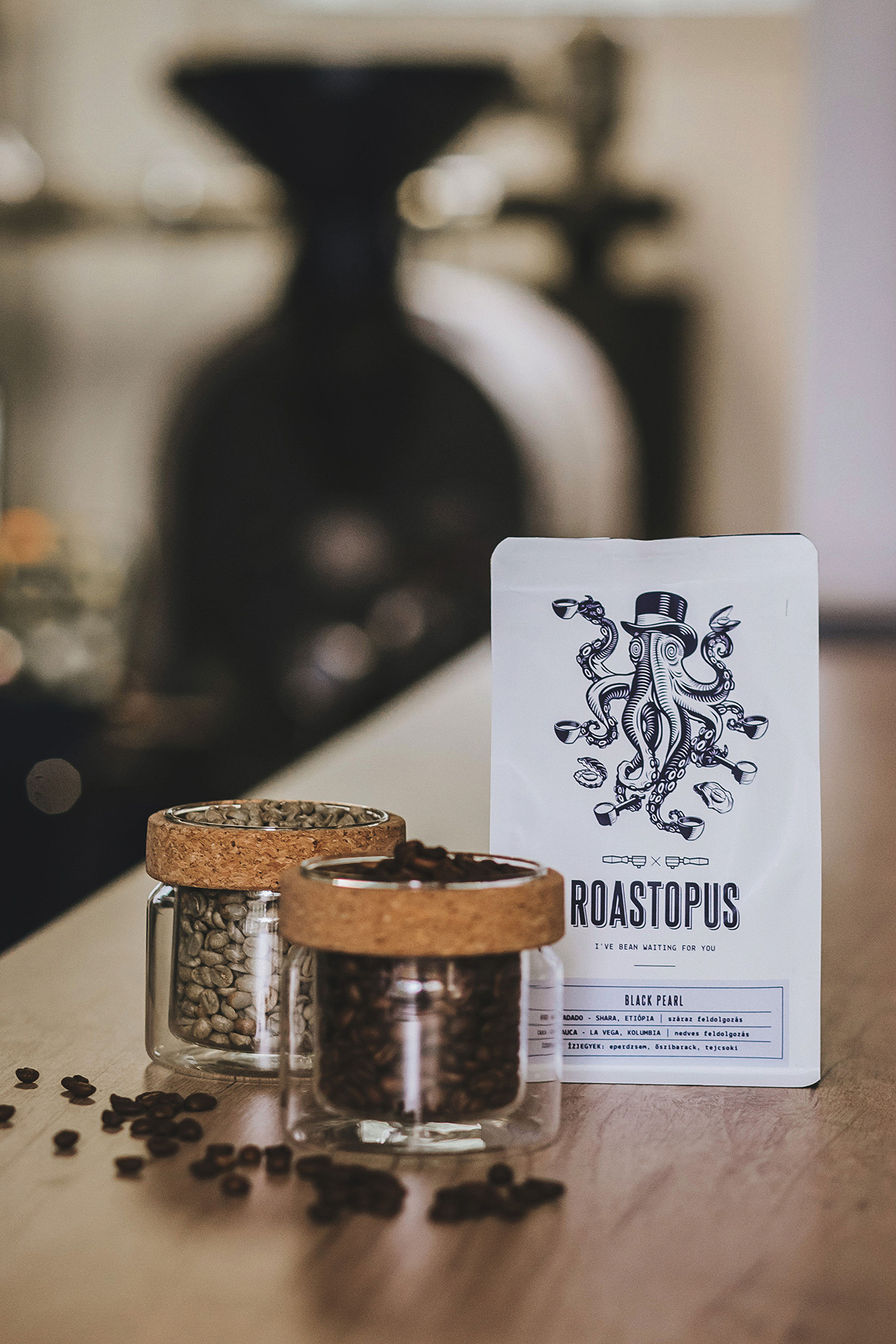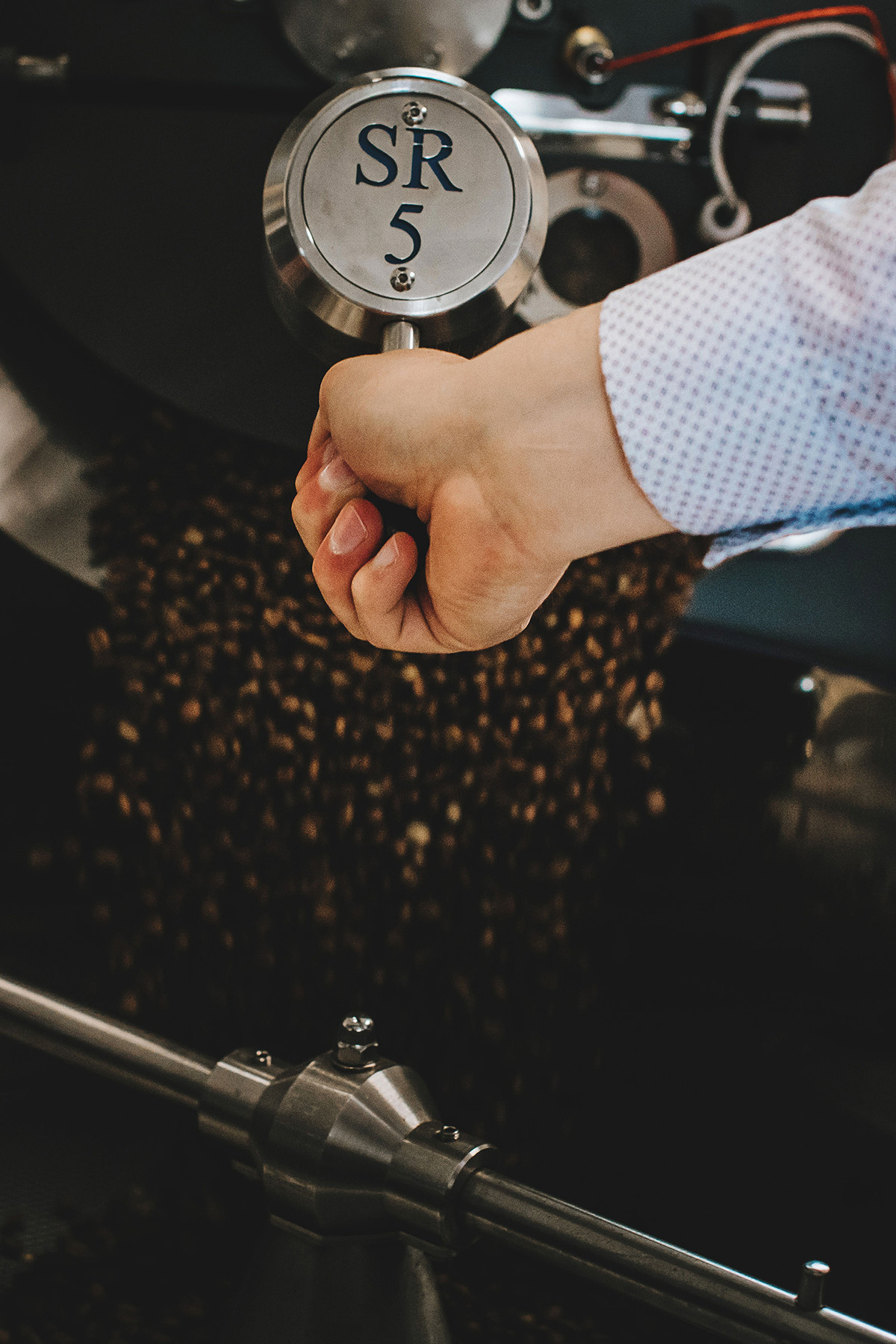 More products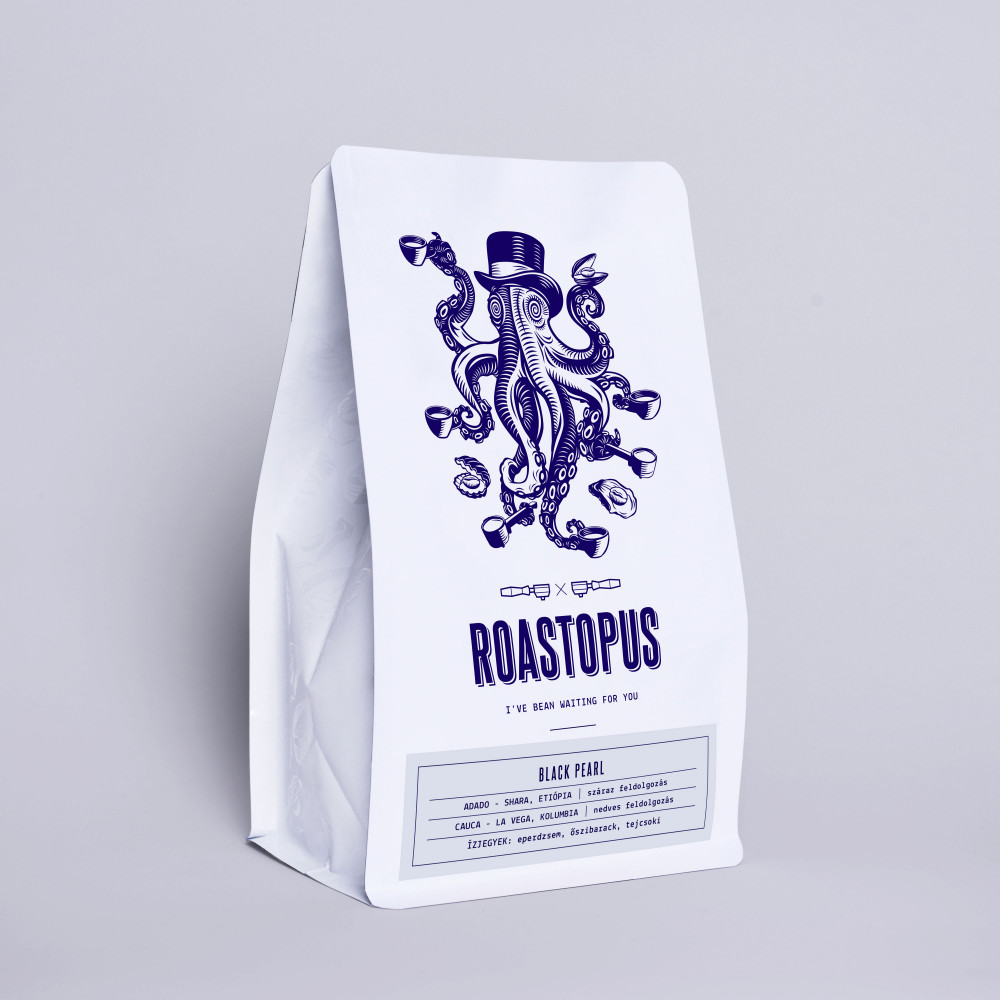 Black Pearl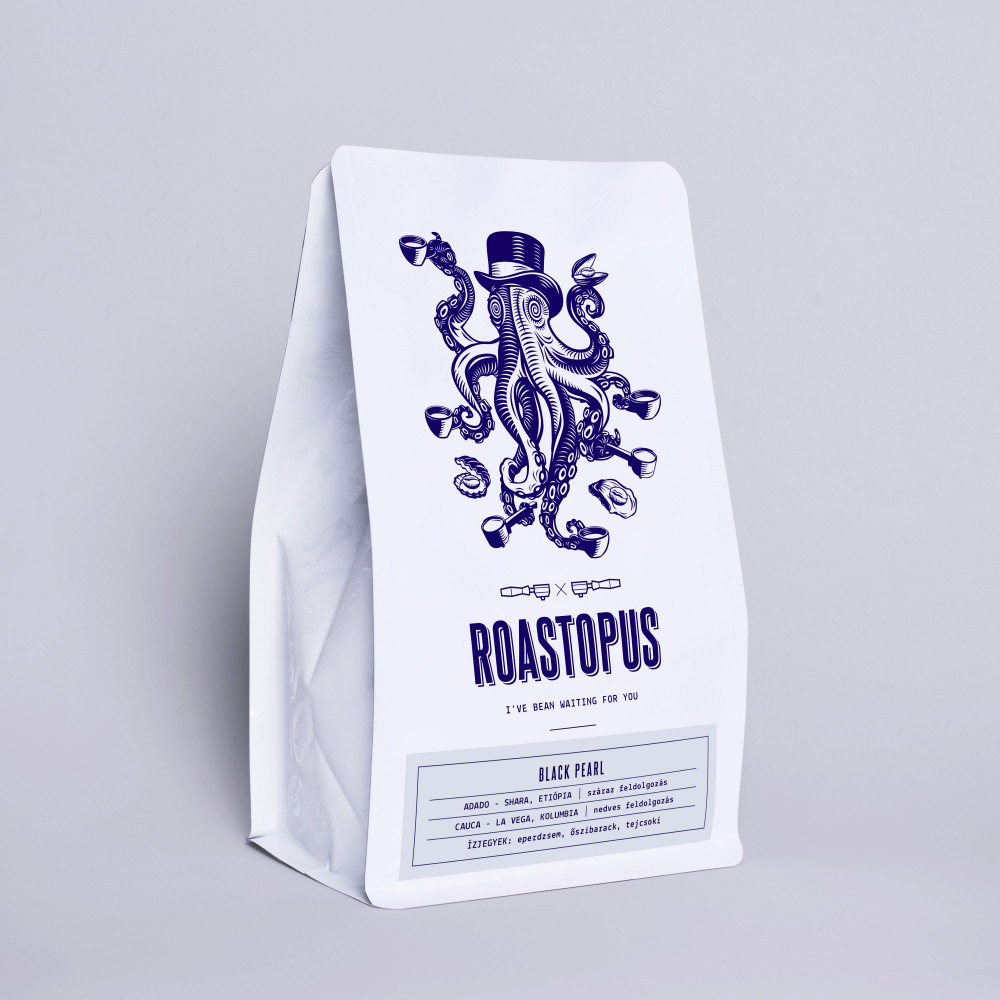 Black Pearl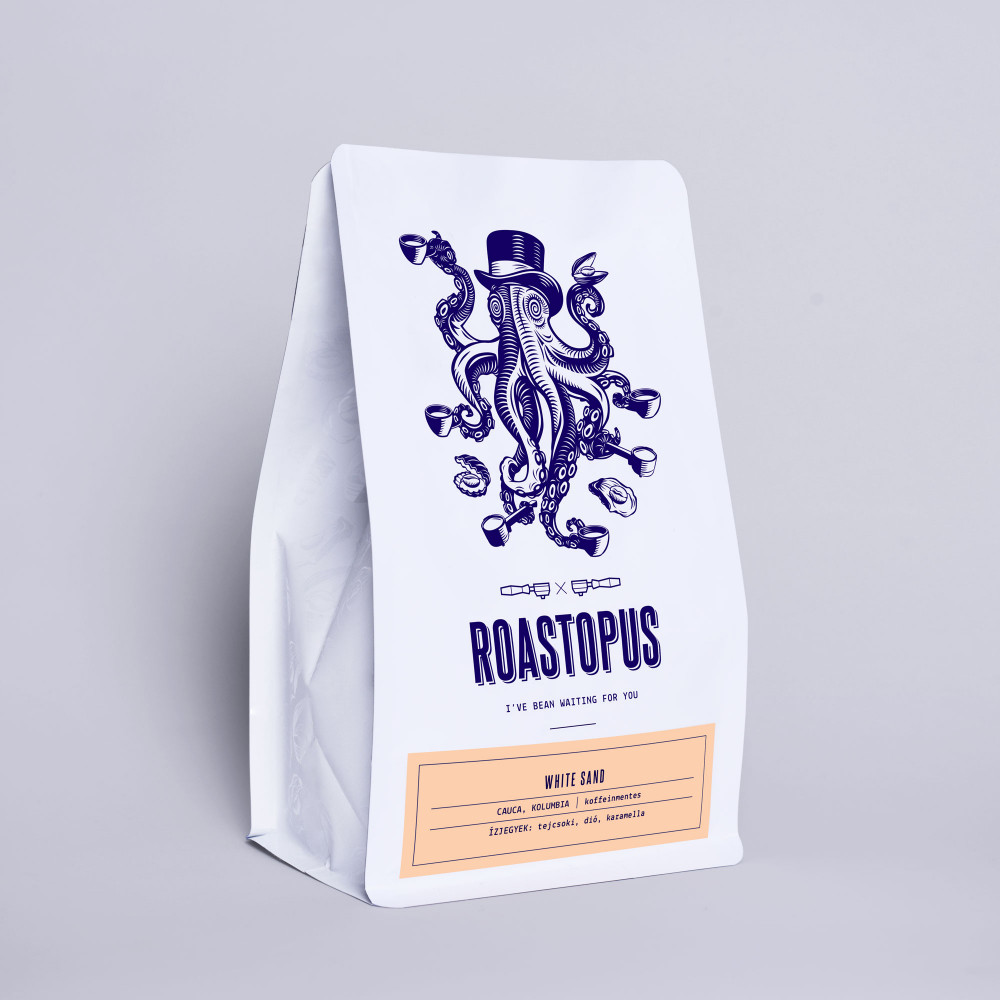 White Sand
White Sand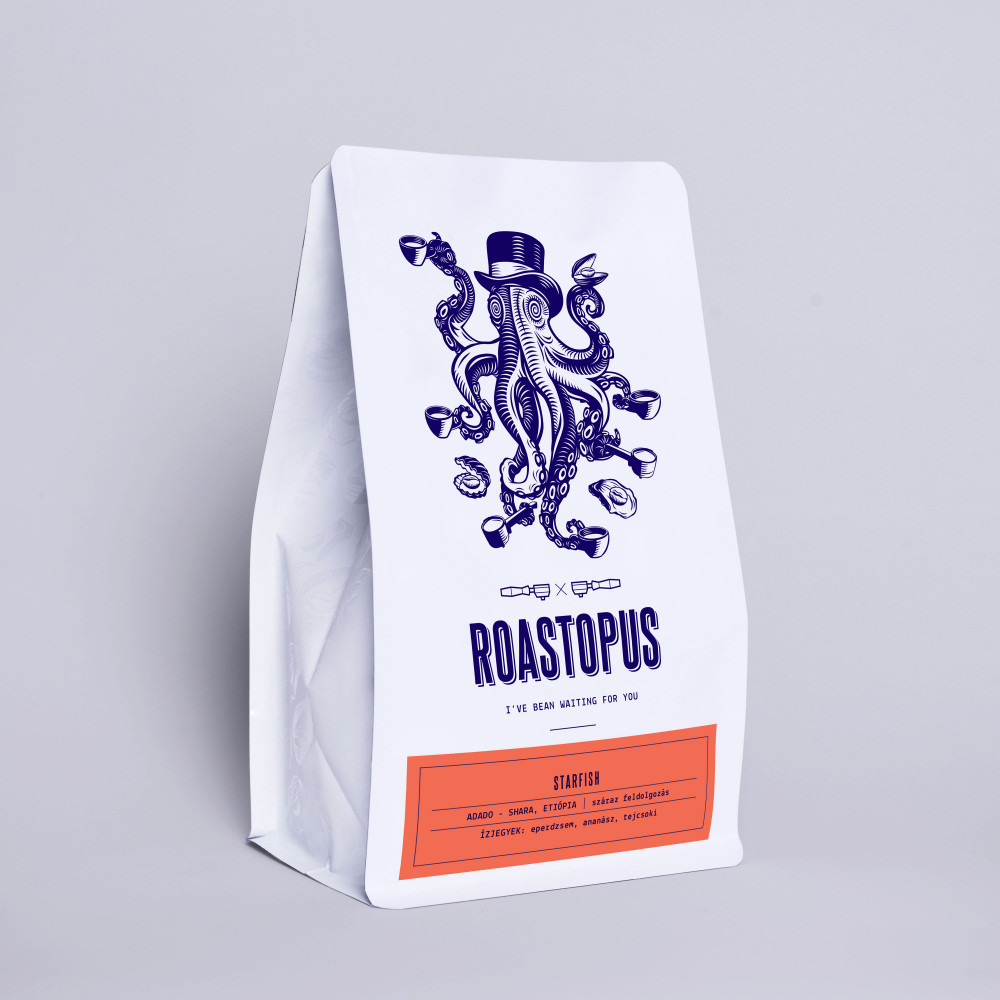 Starfish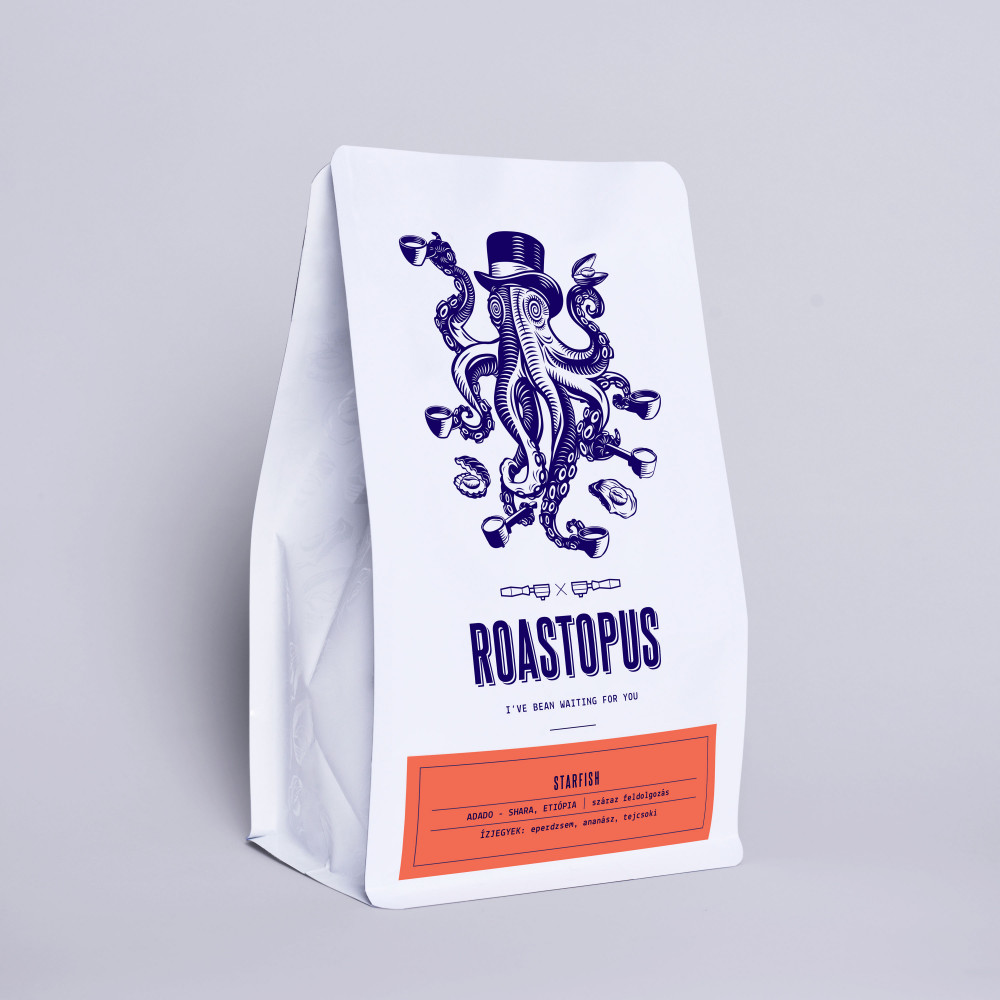 Starfish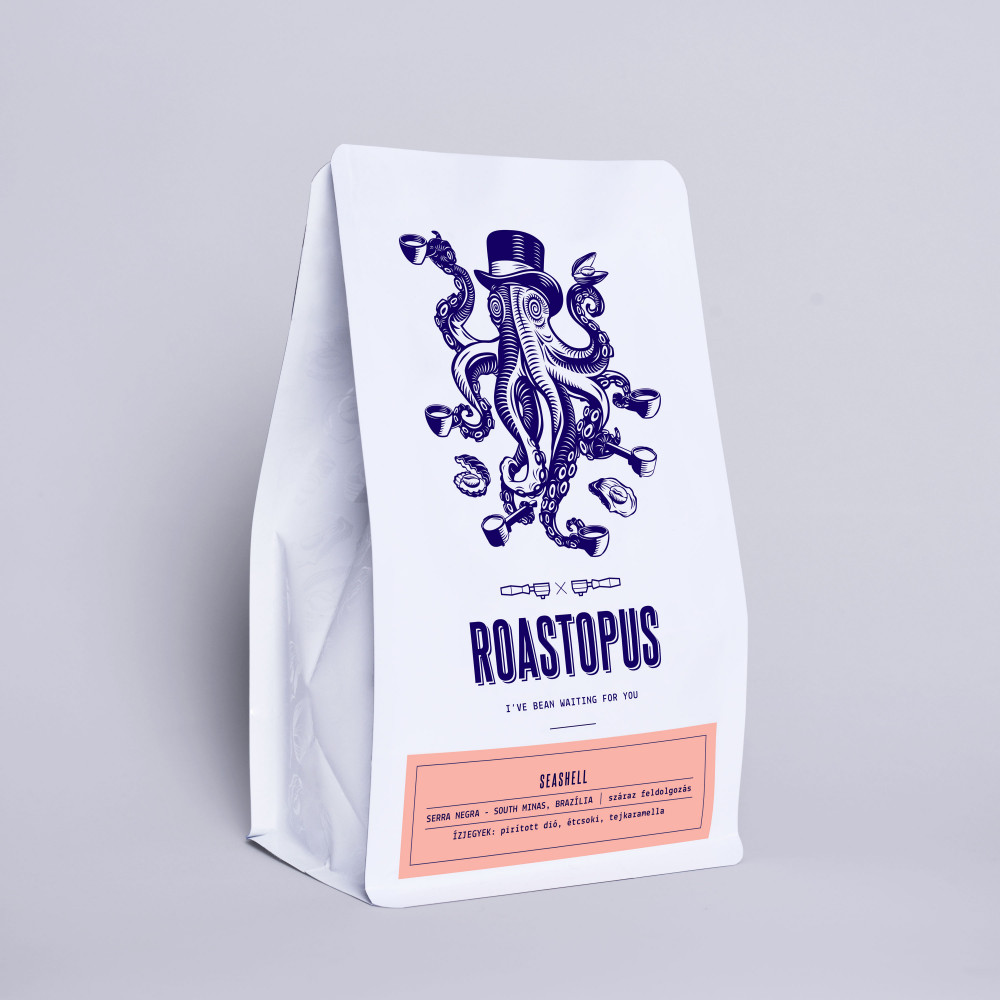 Seashell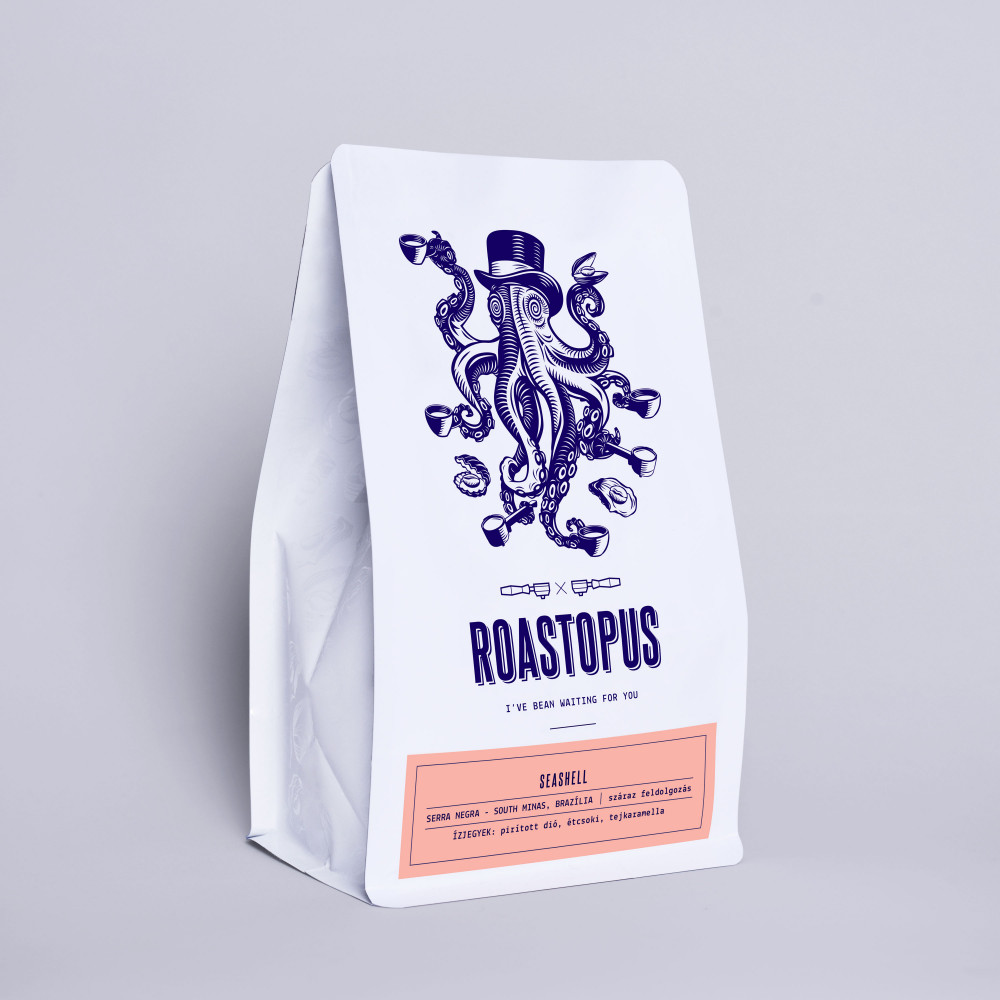 Seashell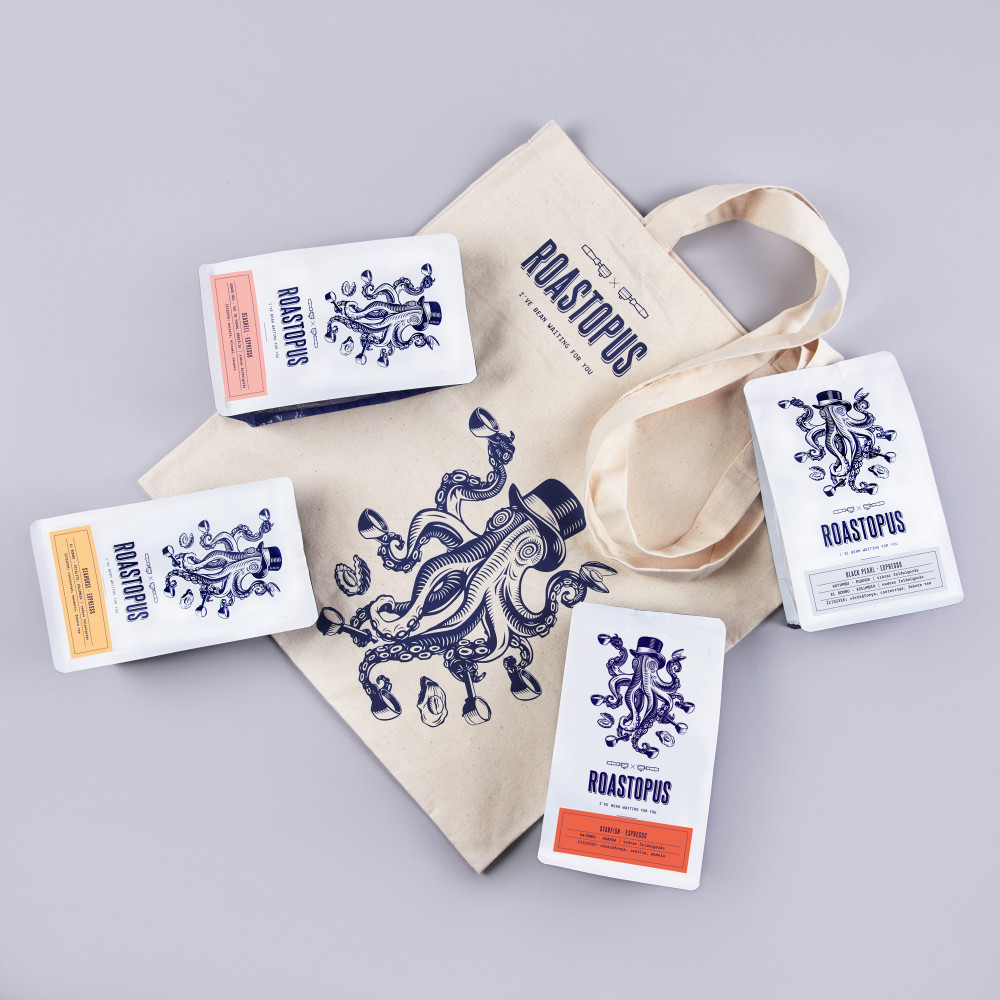 Coffee package
Premium coffee package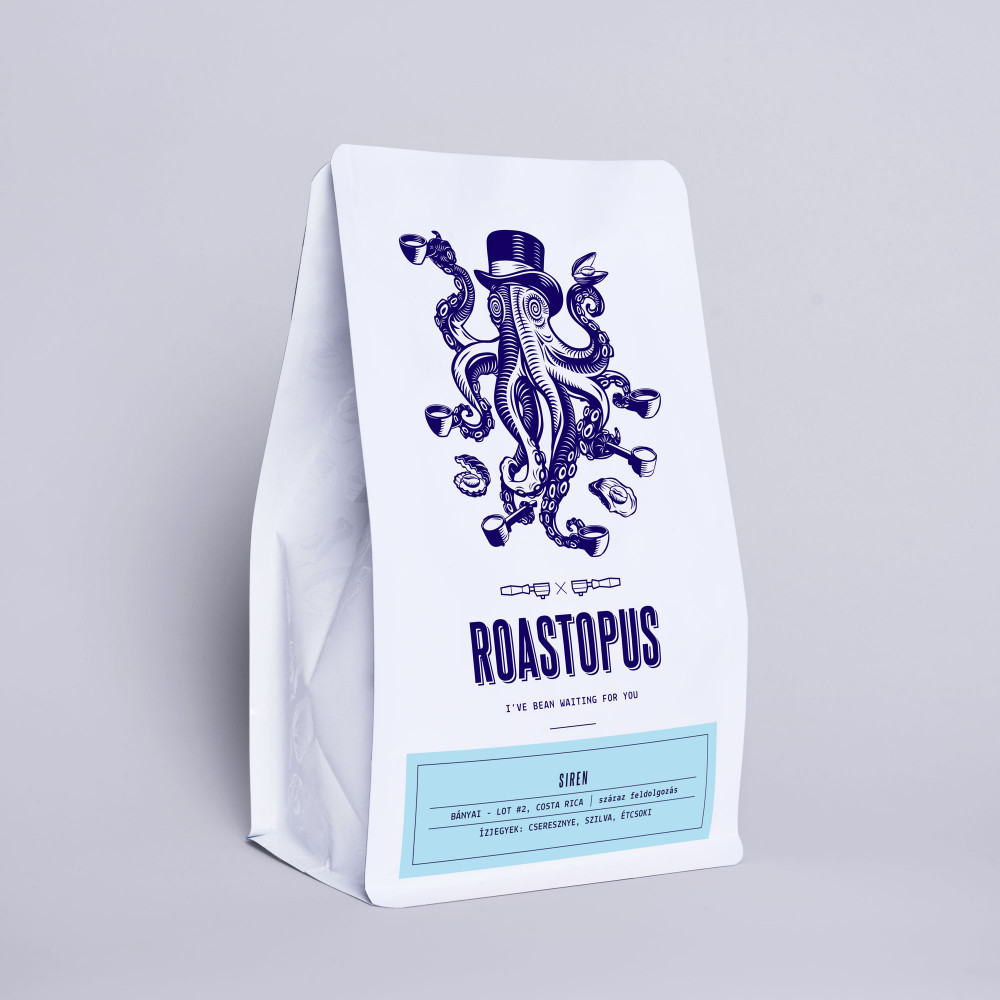 Siren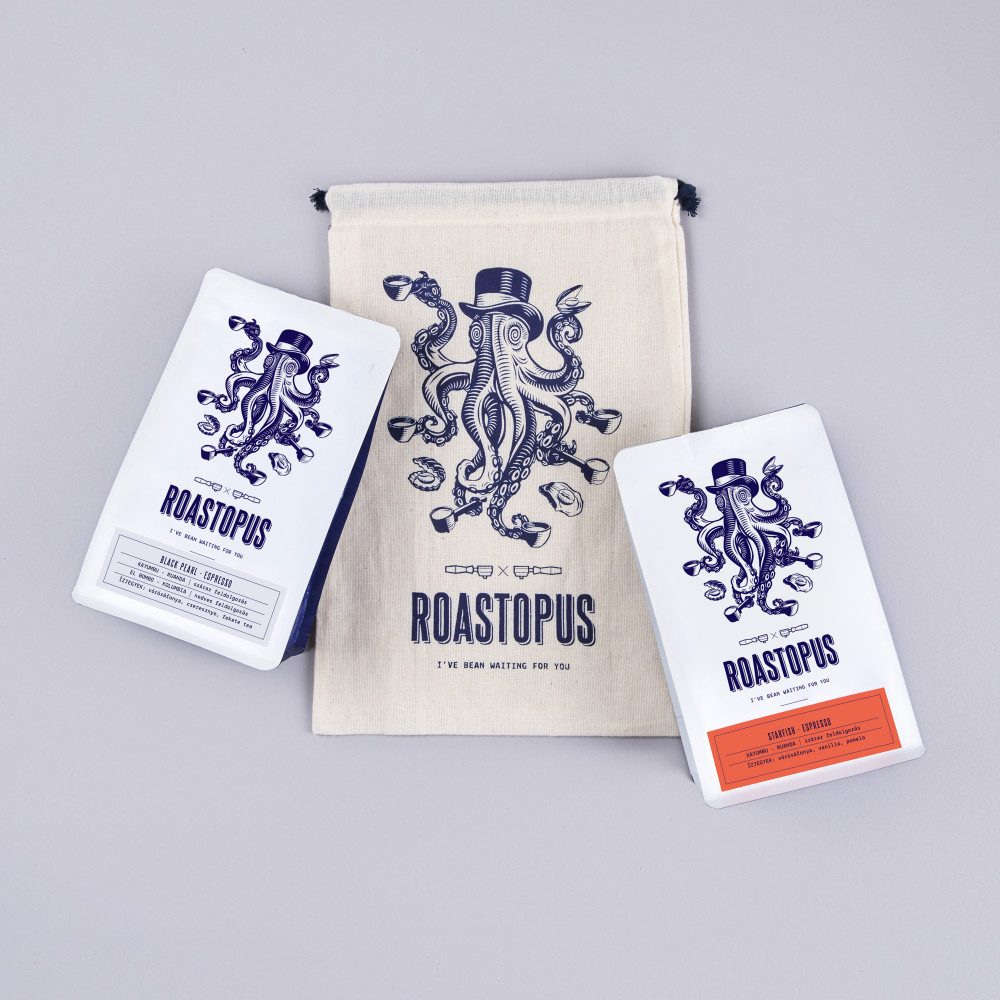 Roastopus pocket package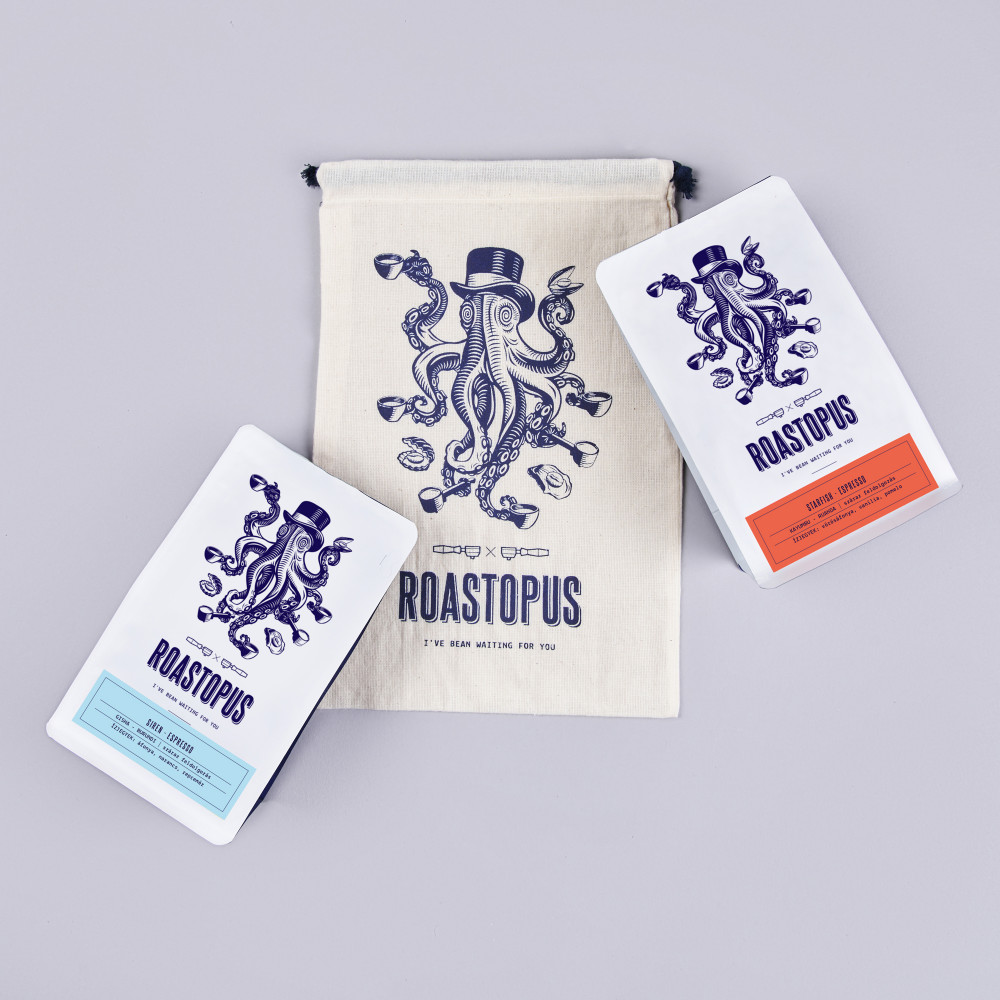 Roastopus premium pocket package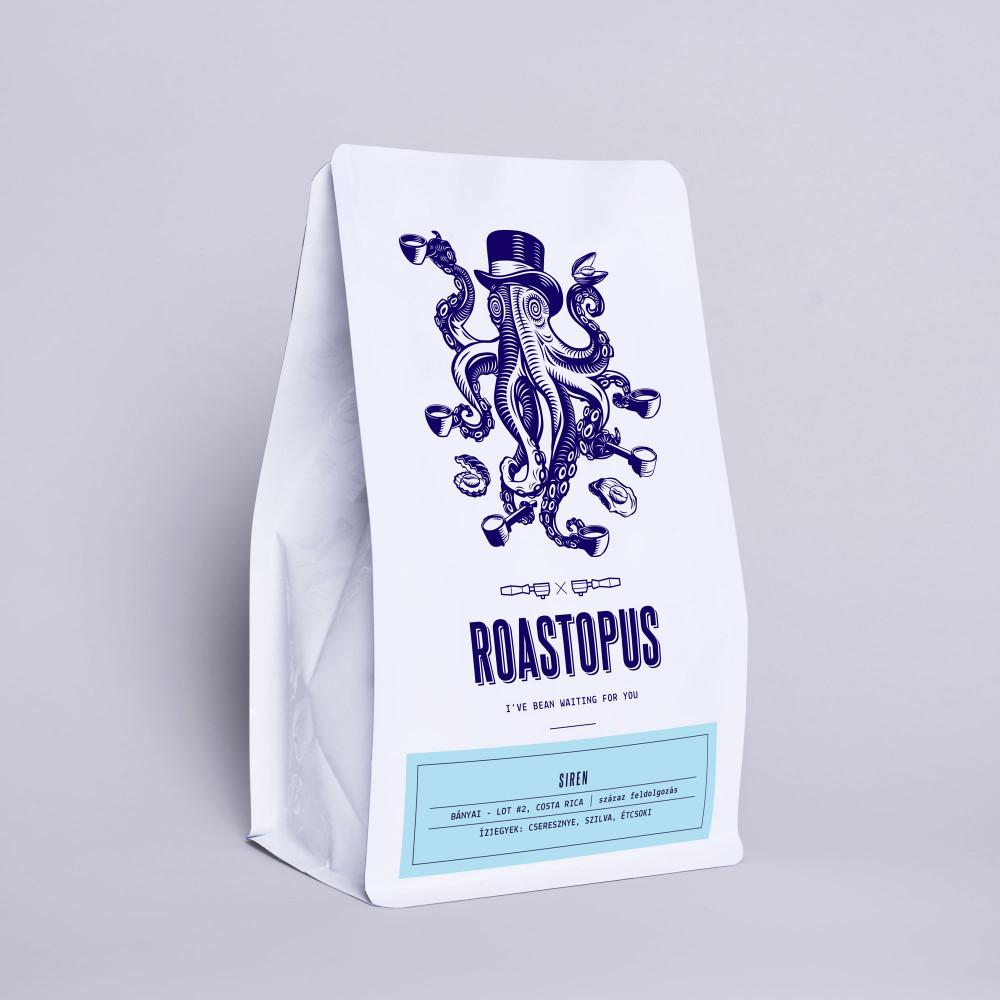 Siren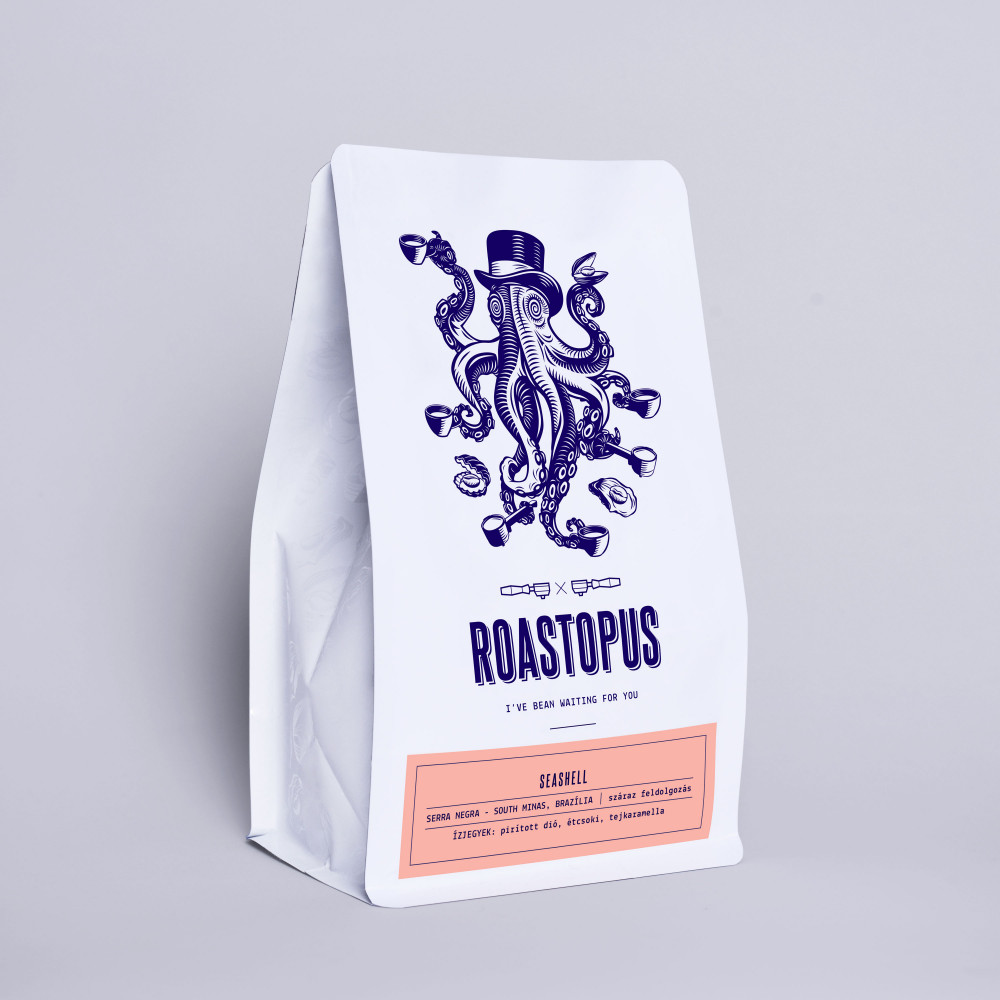 Seashell medium
Seahorse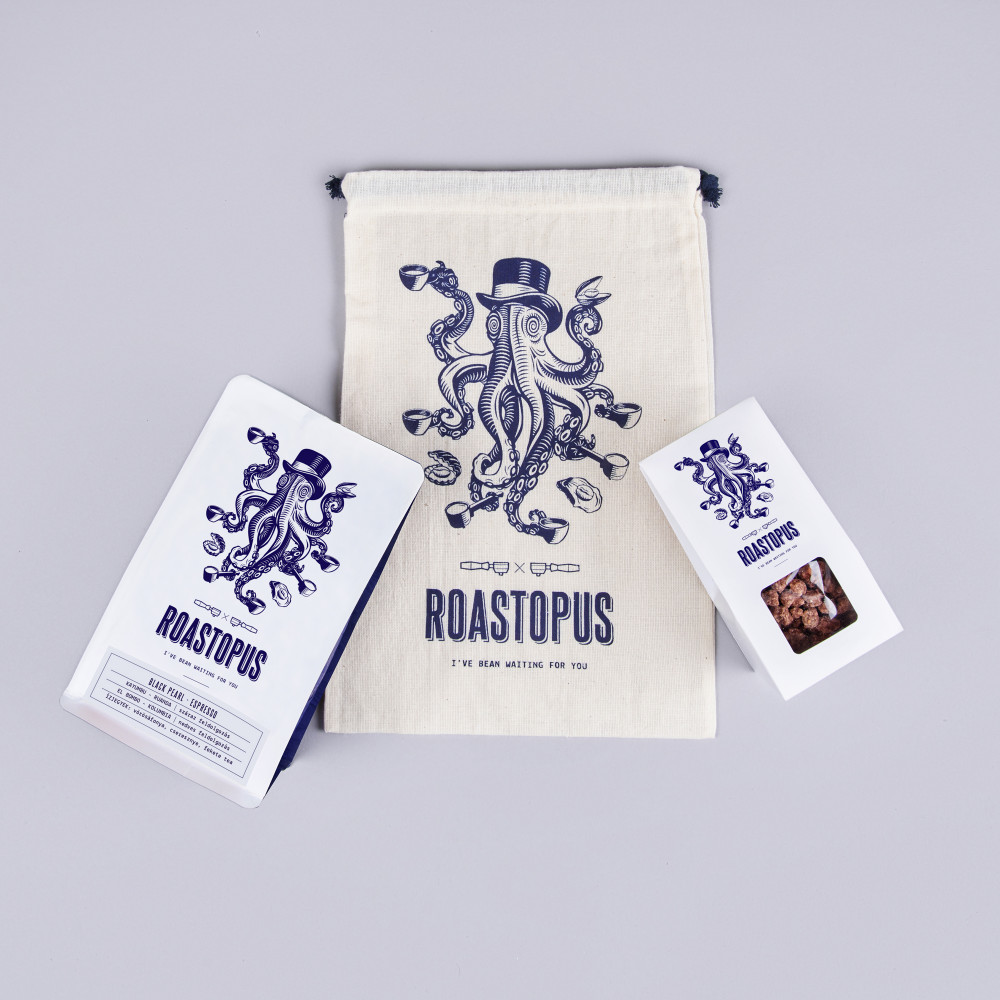 Roastopus gift package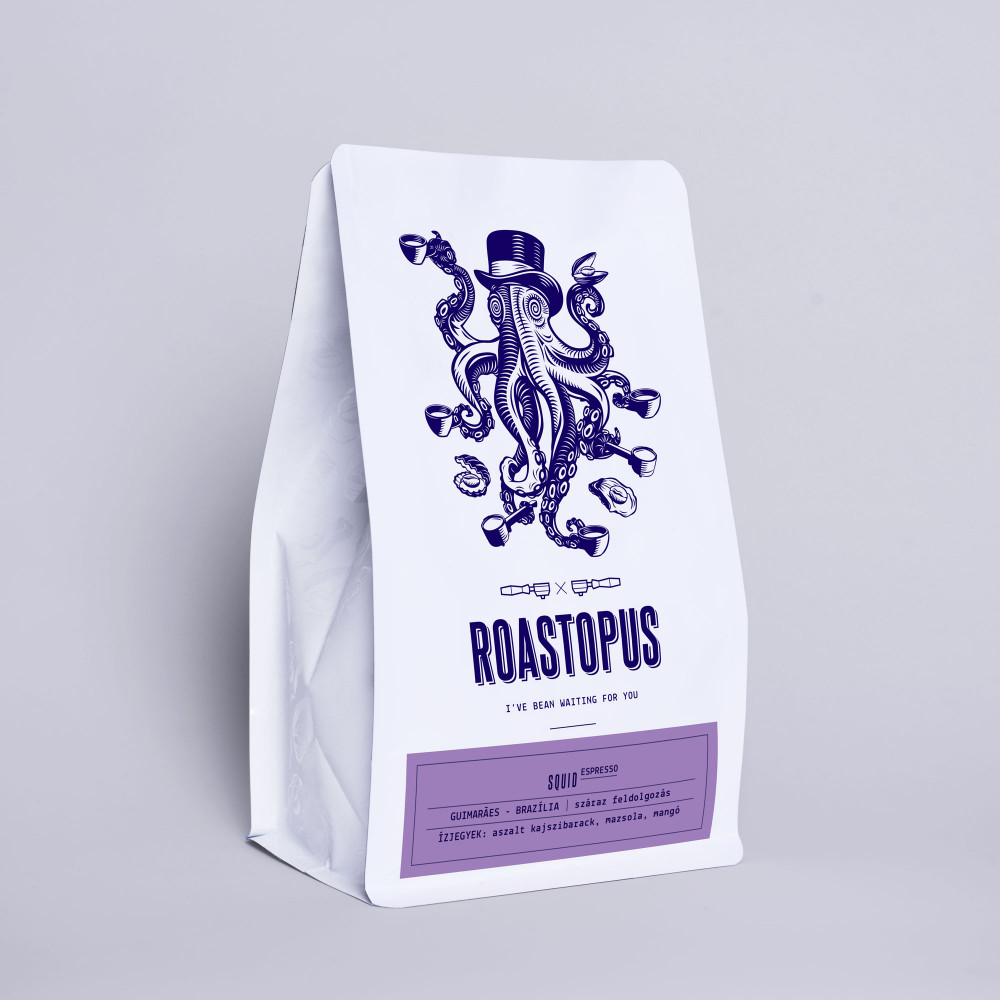 Squid